Personalised BBQ catering in and around Richmond, Twickenham and Teddington
We cook and serve authentic, locally-sourced and seasonal dishes all cooked over real fire in central London. Whether it's whole salmons seasoned and cooked to perfection in our fire oven, or melt-on-your mouth meat roasted slowly over smouldering wood, we have a proven track record of delivering unforgettable experiences.
Our team will bring your succulent dishes cooked by a team of talented chefs straight from fires.
View Menu
With Fire is a unique BBQ catering company specialising in BBQs and cooking over fire. We cover the whole of the South, including Richmond, Teddington and Twickenham and throughout the City of London. If you are tired of burnt sausages and charred chicken, then we are the BBQ catering experts to call!
Our team of dedicated and experienced chefs are passionate about BBQs and the fresh food that we serve. We have over five decades of experience between us and have catered at hundreds of events, from the most intimate weddings, through to the largest and most prestigious corporate events. Our business goes from strength to strength, thanks to our stellar reputation for the work that we do and the delicious feasts that we dish up in Mayfair and Westminster.
We can cater at:
Weddings: When you choose us as your wedding caterers, you can rest assured that your guests will leave your big bay feeling full of delicious food. We always feel privileged to share any occasion with the couple and promise to deliver beyond your expectations.
Corporate events: From product launches, to staff parties and team-building days, we have helped many clients make their events truly memorable. We have teamed up with many prestigious London venues, including the Hurlingham Club, to deliver exceptional BBQ catering at their events.
Private parties: Whether it is a birthday party, Christening, anniversary or other party, we are here to deliver a unique BBQ menu, designed around you and your event.
All our meat, fish, vegetables and other ingredients are seasonal, authentic, locally-sourced. Cooking over fire is our speciality; whether it is melt-on-your mouth steaks or whole salmons seasoned and slowly roasted over smouldering wood, we know that the success of any event lies in the finer details, to make any event as memorable as possible.
To talk to our BBQ chefs, email us at info@withfire.co.uk or call 07825 533 440.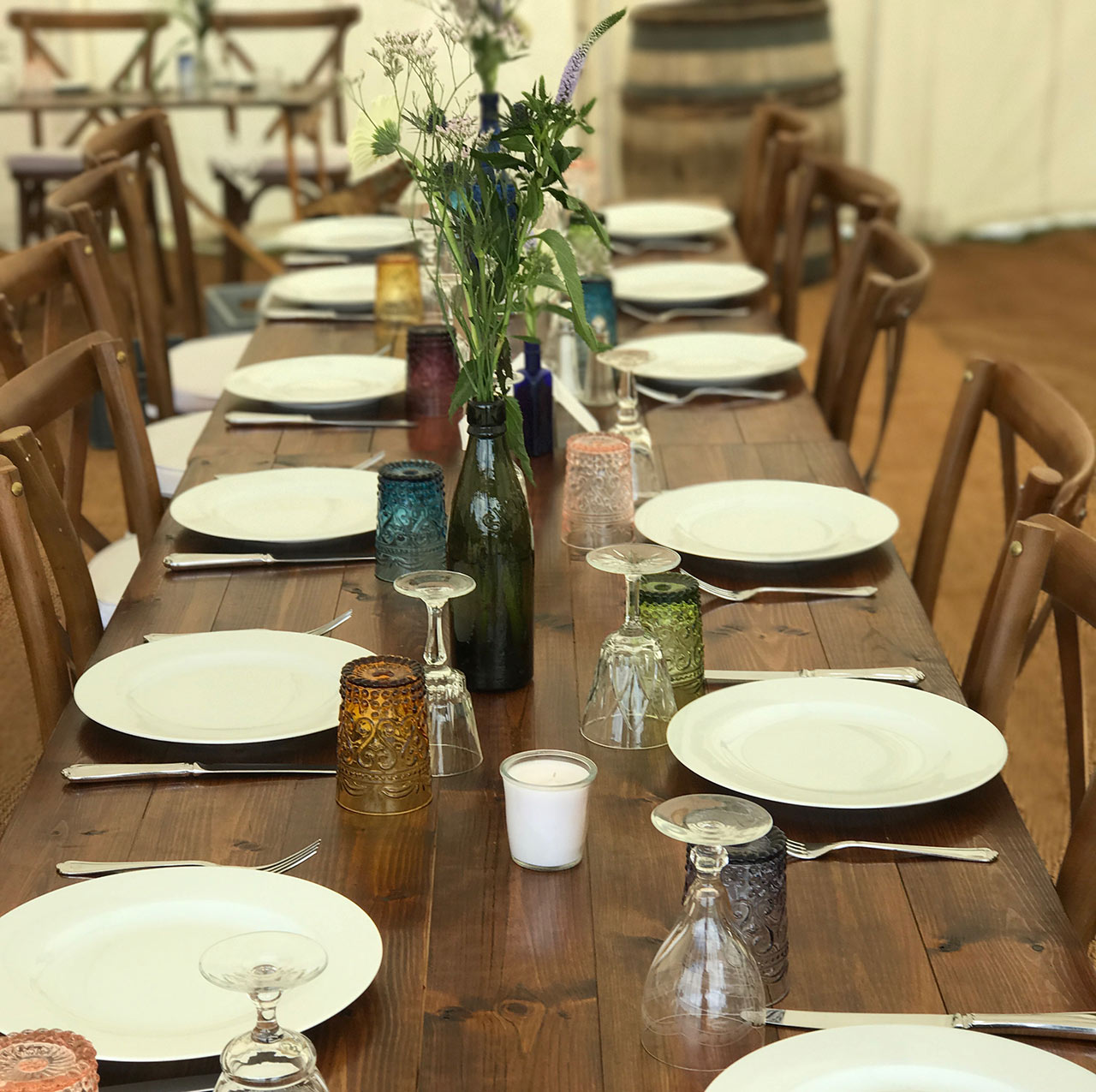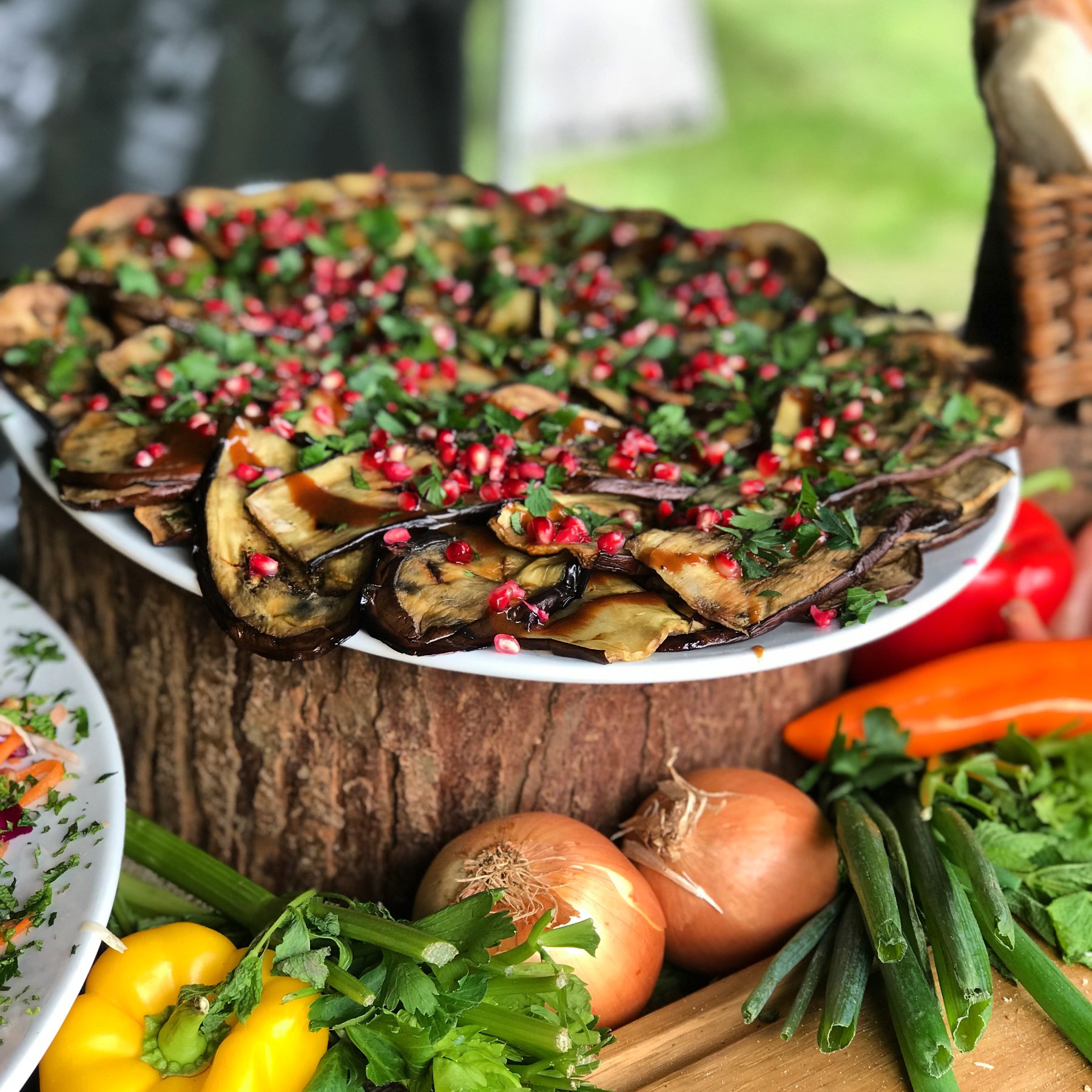 Wedding catering and BBQ wedding banquets near Teddington (TW11)
If you are planning a wedding, you will no doubt be up to your ears in seating plans, invites, music and entertainment organisation. One of the most important parts of any wedding is the food. We have a wealth of experience in BBQ party catering and will provide your something that is out of this world. We love cooking over wood fires and our food is always colourful and packed with flavour.
We serve BBQ food all-year-round and will provide everything you need, so whether your party is in your garden, in a field, at a city venue, or in a stately home, we deliver consistent quality and presentation for every event.
We tailor menus to suit your individual tastes and needs and can cater for small group, or enormous ones – we have catered for thousands of people at some of our larger events. We can tailor food around all requirements, so whether you want a five-course sit-down meal, sharing platters, grazing stations or Street food-style catering, we can cater for everyone.
Twickenham BBQ caterers for corporate events
We create unrivalled BBQ experiences for all our corporate clients. We grill, roast and barbecue your succulent menu on-site and you can see our chefs in action. Our corporate events include:
Launch parties
Summer BBQ parties
Corporate conferences
Family fun days
Gala dinners
Private events
Team-building days
Menus can include bowl food, pizzas, BBQ buffets and more. An example of our street food stalls includes:
All food is served in high quality, biodegradable bamboo boats.
Burger Bar: A selection of Hand Pressed Beef Chuck Burgers & Chargrilled Chicken Thigh Burgers with Tarragon Aioli served in seeded brioche.
Wood Fire Pizza Station: Selection of hand-stretched wood fired pizzas, cooked and served in our portal ovens.
Hog Roast Station: Free Range British Whole Hog, served with soft apple sauce and stuffing, in a fresh roll.
Mexican Taco Bar: Pork Carnita Tacos with Crema, Lime and Picked Red Onion, Aged Lamb Tacos with Green Sauce.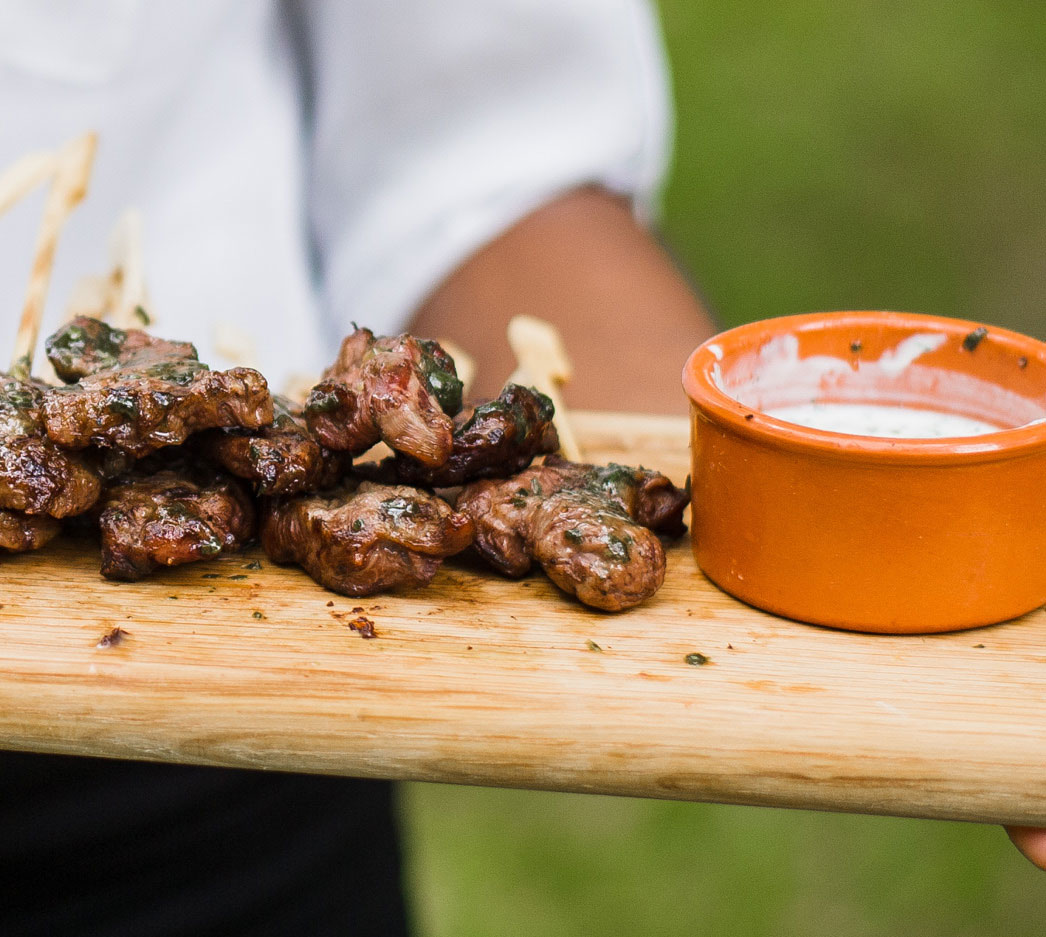 Are you looking for BBQ catering in Richmond, Teddington or  Twickenham? Contact us now
We would love to talk about your event requirements. Please email us at info@withfire.co.uk or call 07825 533 440 and we can start talking about your BBQ menu.