Unique and bespoke BBQ catering in and around the City of London
Are you looking for event catering or wedding catering with a difference? With Fire are professional BBQ caterers for all types of functions. Based in London, we work with clients in the City of London, Canary Wharf and other local areas, including Mayfair and Soho..
We are a well-established catering company providing a vast choice of BBQ food and catering, from mouth-watering hog roasts and BBQs, through to wood-fired pizzas and bowl food, cooked over fire in front of your guests. We use the finest and freshest ingredients, sourced from local butchers, fishmongers and other trusted suppliers.
Our extensive experience (we have over 50 years' experience between our small team), coupled with our close attention to detail, ensures that your event will always be a success. Over the years we have fine-tuned our offering and now have a wealth of experience, catering for the best intimate and large-scale events throughout the South East.
View Menu
We take time to learn exactly what you are looking for and our dedicated staff will create a menu that is ideal for your occasion. Every event is unique, so it should always have a unique menu! We take care of everything to cook, display and serve your food, so the art of cooking over fire becomes part of the action at your event.
We can cater for any number of guests from 50 through to thousands – and they will all enjoy the sight, aromas and atmosphere that BBQ cooking brings with it. We use bespoke equipment, so every meal is delicious and sumptuous and talked about for weeks afterwards.
We cater at:
Weddings
Birthdays and private parties
Corporate events, including launches, award ceremonies and parties
Our menus will get your taste-buds tingling. Let our specialist BBQ caterers cater at your party. Please call us on 07825 533 440 or email info@withfire.co.uk and we can talk to you about how we can make your event extra special.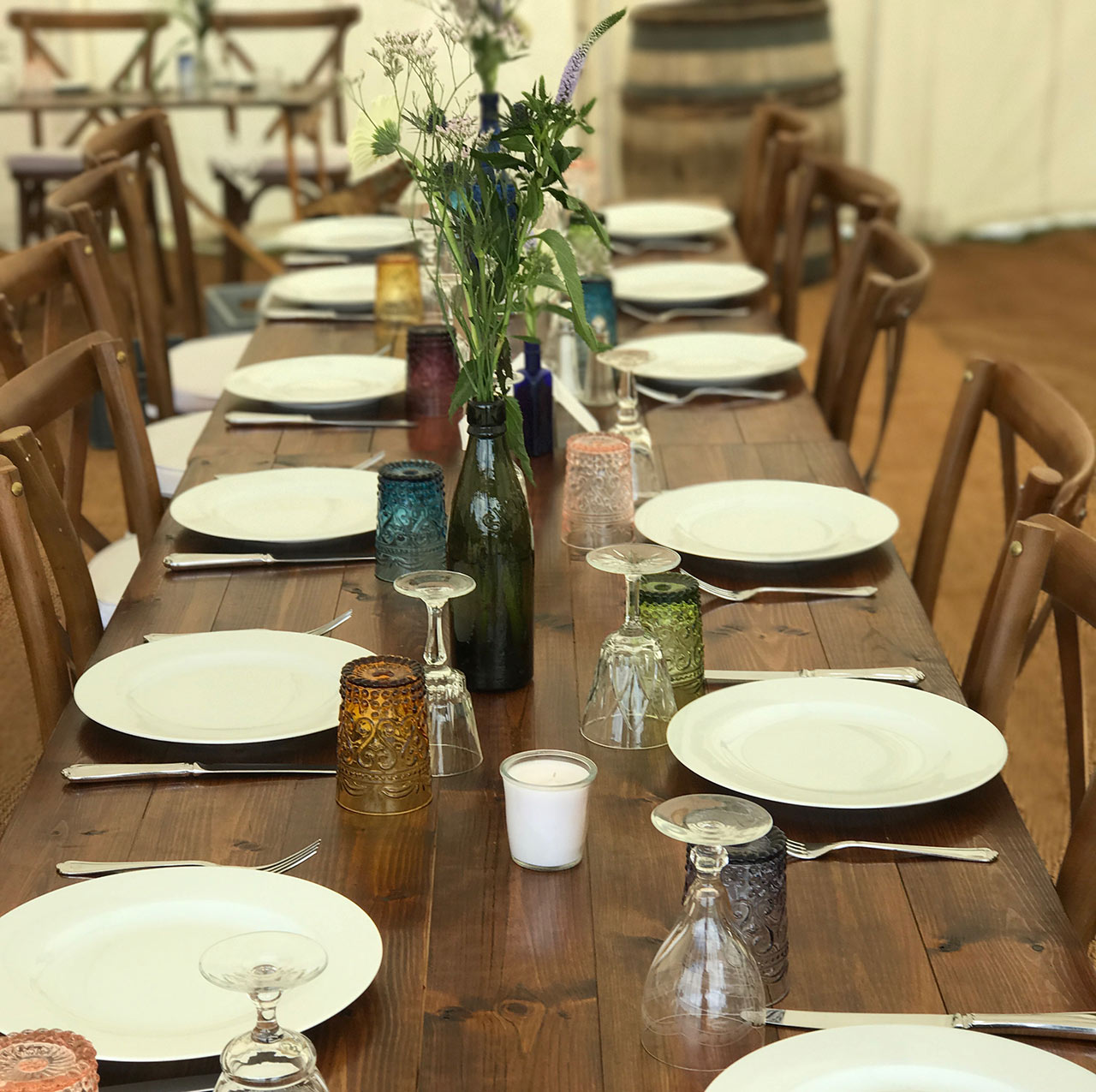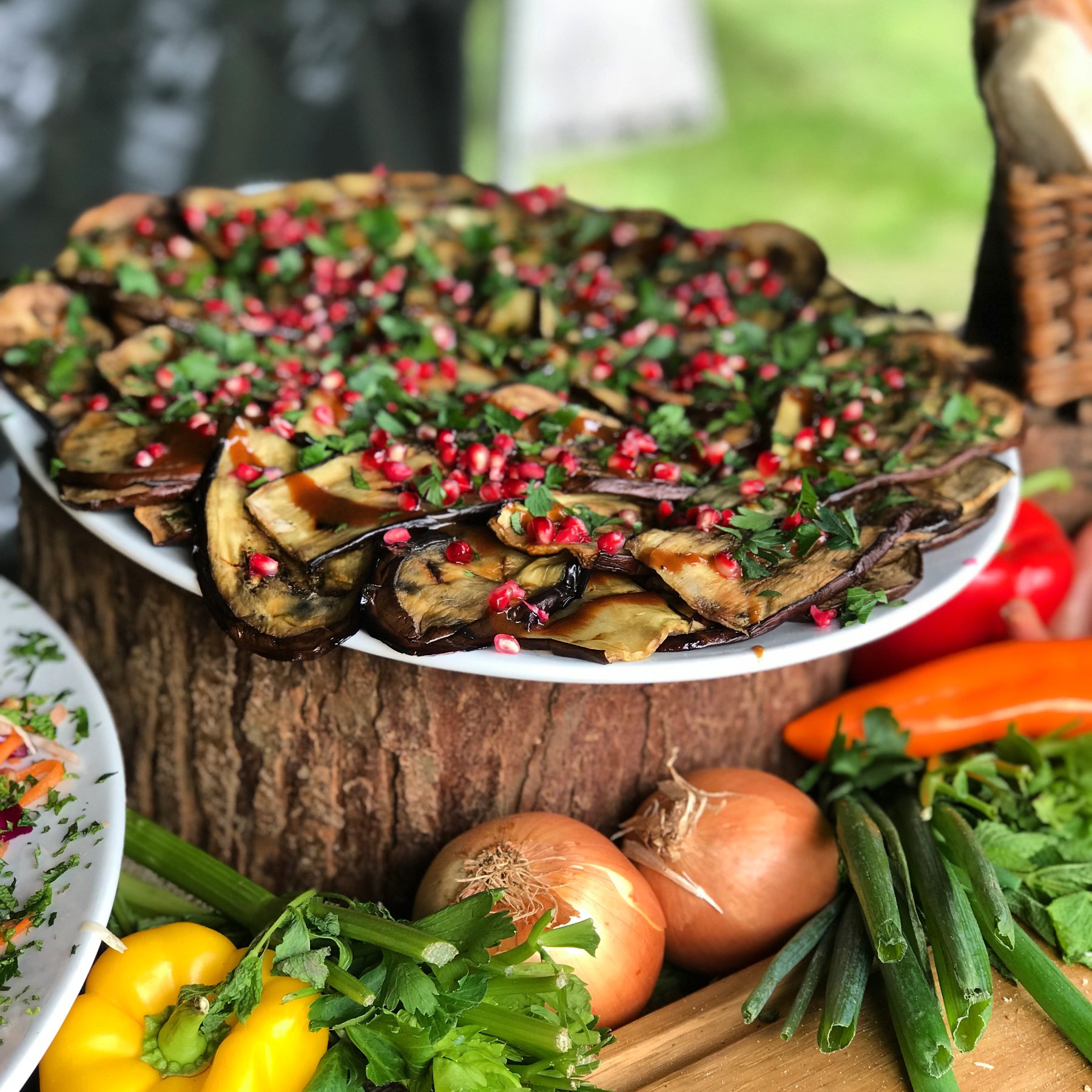 Choice of BBQ party catering near Canary Wharf
There is simply nothing like the smell and sight of a BBQ to get you thinking about delicious food. Whatever type of event you are organising, we can offer guidance, inspiration and help. From parties and launches to weddings, your guests can relax, drink and talk before our delicious food is served with a smile.
We cater all year round, so you can bring the smells and tastes of summer to your event, even in the colder months! We can also take care of all dietary requirements; from kosher to halal and vegans and gluten-free options, we can work around your guests and what they can and cannot eat.
Here is a sample menu:
Canapes: Hand-dived Grilled Scallops with Roasted Pumpkin Puree and Chorizo; Hot Oak Smoked Salmon, Ash Roasted Beetroot and Dill Crostini with Crème Fraiche; and 12-hour Blythburgh Free Range Pulled Pork, Celeriac Remoulade & Picked red onions on a mini brioche bun
Main Meals: Saltmarsh Lamb, cooked Al Asador for 8 hours, served with Chimichurri; Parma Ham, fire-roasted figs, Welsh Goat's Cheese, Wild Rocket and toasted walnuts; Pearl Barley, feta and parsley tabbouleh
Dessert: Eton Mess
Read our blog on how to create a menu to match your event theme.
City of London wedding BBQ and BBQ wedding receptions
Many couples are choosing to forego the traditional sit-down meal at their wedding receptions are opting for something a little different for their big day, such as a BBQ or festival-style food. We are experienced wedding caterers, who will bring together your vision, with your theme and location, so we can create something truly special for you.
Ideas may include themed grazing stations, where guests can tuck into a little bit of everything; a gourmet burger bar; or a hog roast or rotisserie chickens, where guests will can tuck into mouth-watering suckling pig or flame-grilled chicken served with bread and sauces and side dishes. Our food is always packed with flavour and will be presented in style.
Talk to our BBQ company to discuss your BBQ catering in the City of London
If you are planning an event, please call the With Fire team now 07825 533 440 or email info@withfire.co.uk. We can ensure your event is amazing!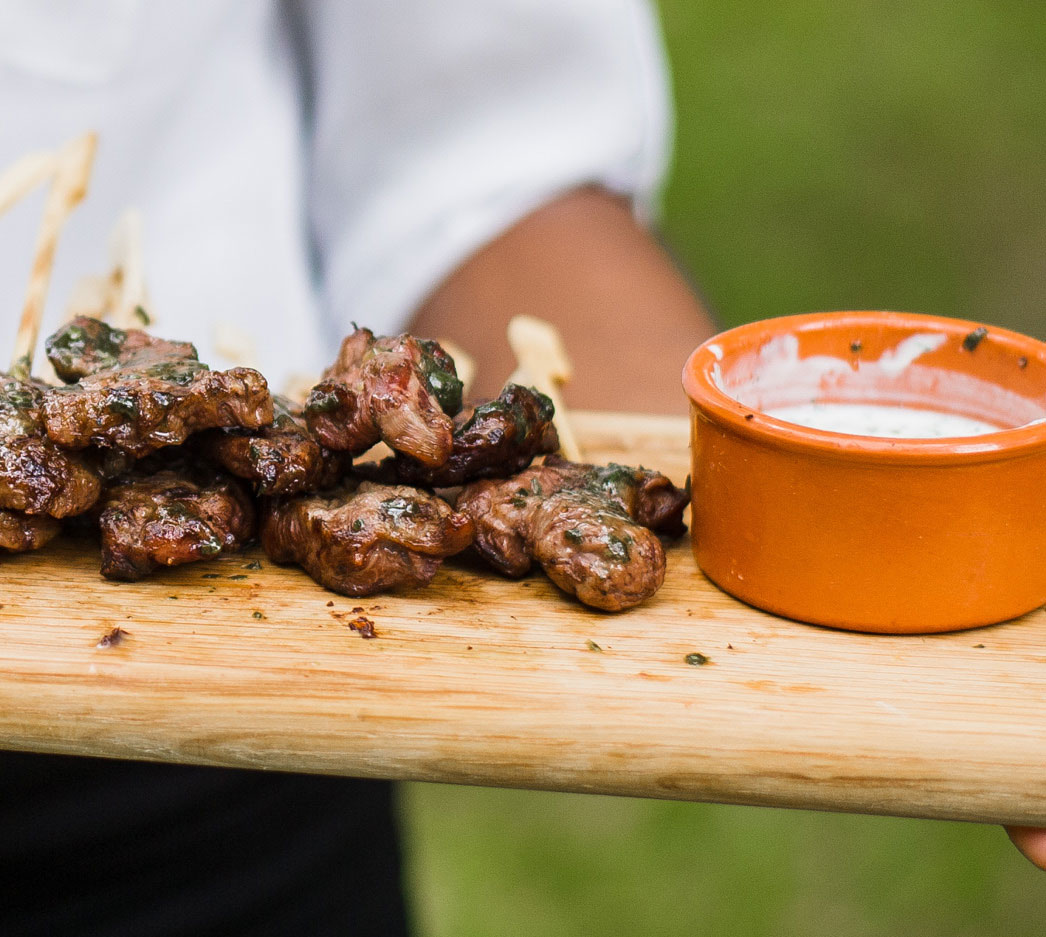 Talk to our BBQ caterers for gourmet BBQ catering in the City of London
We'd love to talk to you about your event. Call now on 07825 533 440, email info@withfire.co.uk or fill in an online contact form and we will give you  call back.