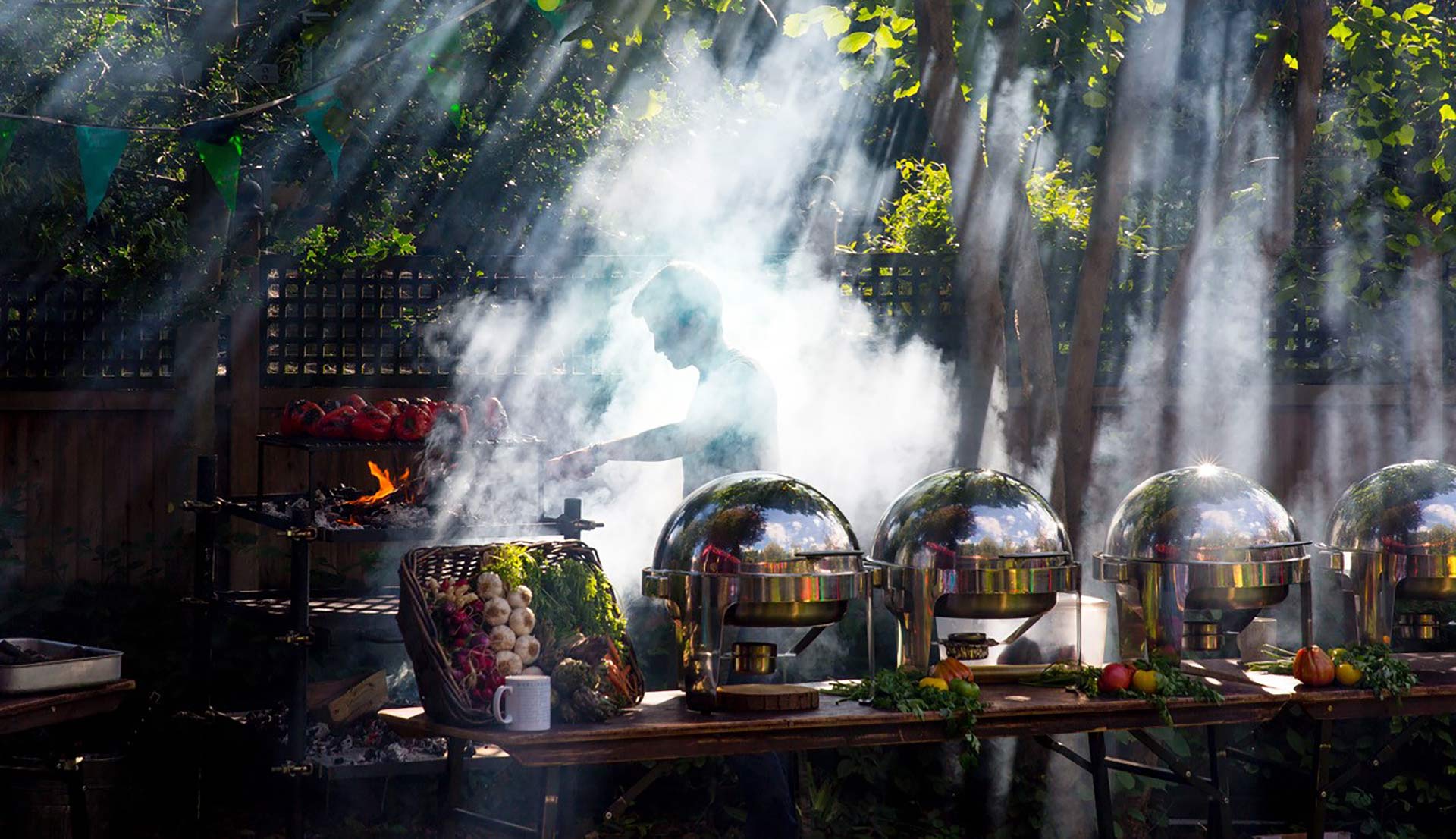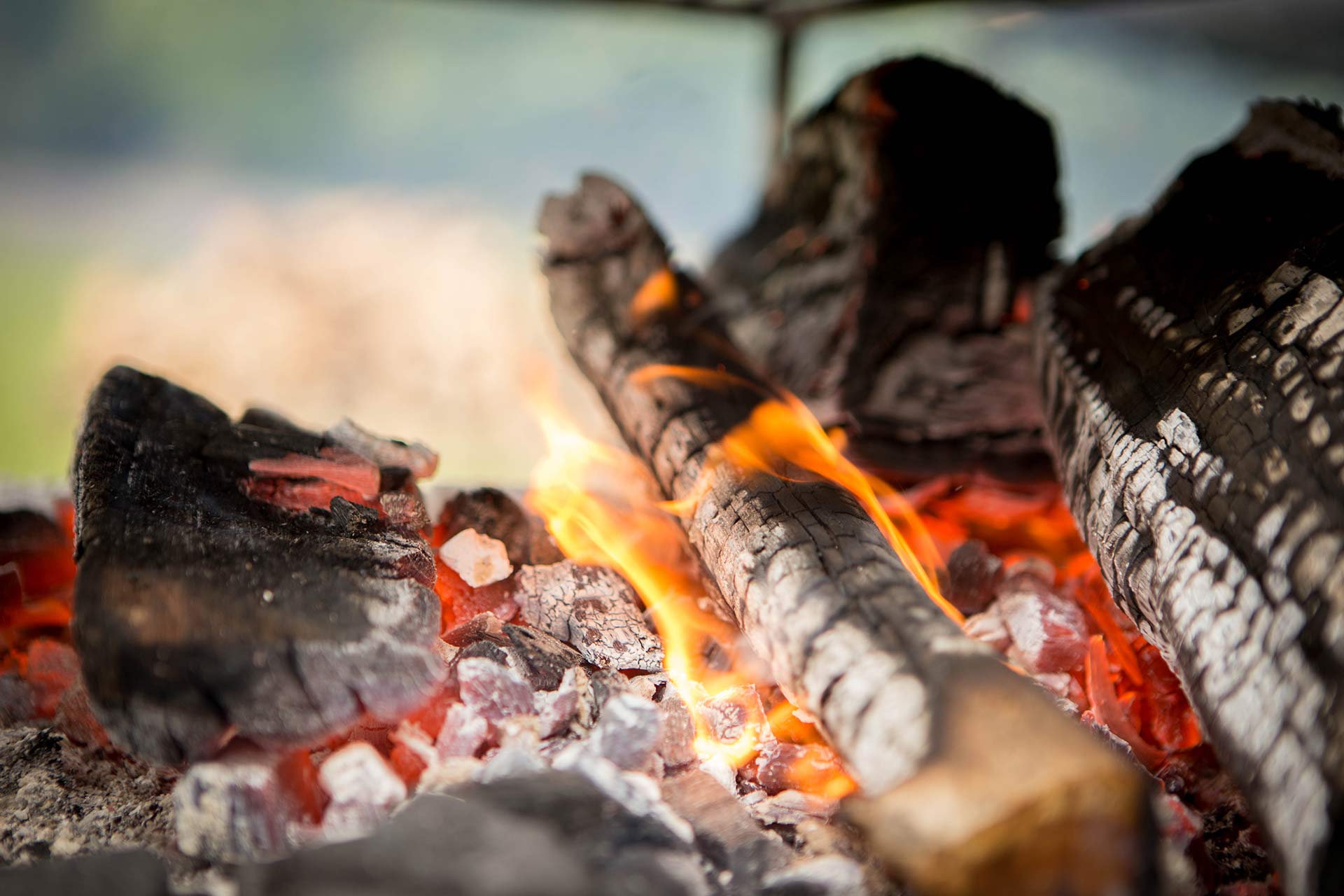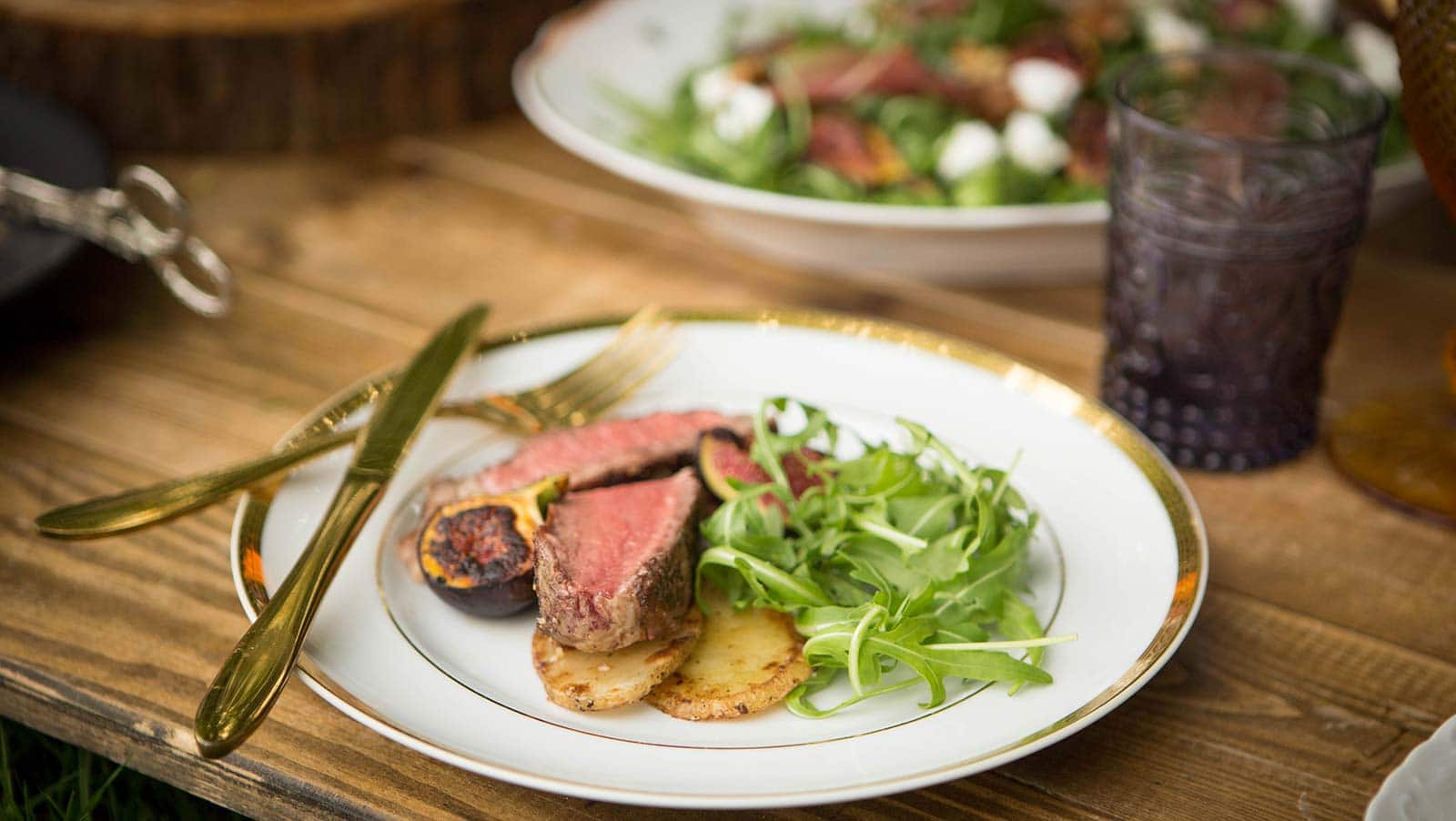 HOME-PAGE HOME-PAGE - copy HOME-PAGE - copy - copy 'Sunday's Asado. The first course was wild salmon fire roasted in a shell of sea-salt. Lamb heaven cooked for 8 hours. Talented Chefs! I enjoyed working with you.'  Johnny Roxburgh
With Fire is a catering company focusing on the art and theatre of cooking using fire and smoke. We are event caterers who have a passion for all things wood fired.
Our passionate team provides authentic food, using seasonal ingredients cooked over real fire. The essence of what we do is rooted in our style of cooking which conjures up thoughts of wholesome, relaxed, & flavoursome food which we then translate into our menus –
Think vibrant salads, and beautifully roasted fish & meats delivered to the centre of the table for guests to share.
Think canape receptions where the canapes are all freshly grilled on the barbecue.
Think wood fire pizzas, kneading fresh dough before your very eyes, and cooking beautiful Neapolitan style pizzas in 90 seconds.
Think barbecues, but not burnt sausages and chicken drumsticks; instead think of whole lambs slowly cooked over wood Asado style. Think whole salmons encased in salt and baked in our fire oven. Think themed barbecues where your creative ideas are translated into the food.
No matter the season, spring, summer, autumn or winter, we ensure that the menu aligns perfectly with your exacting wishes.
We cover the south east of the UK including London, Surrey and Hampshire.