Unique BBQ company for events in South London
When you look back on your special day in many years to come, do you want to remember incredible food at your wedding breakfast? A wedding is probably the biggest and most important event you will ever have to organise and we understand how important it is to pull out all the stops when it comes to the food. We specialise in the art and theatrics of cooking using fire and smoke.
We cook and serve authentic, locally-sourced and seasonal dishes all cooked over real fire. Whether it's whole salmons seasoned and cooked to perfection in our fire oven, or melt-on-your mouth meat roasted slowly over smouldering wood, we have a proven track record of delivering unforgettable experiences. Our team will bring your succulent dishes cooked by a team of talented chefs straight from fires.
View Menu
Are you looking for a unique caterer for your party, wedding or corporate event in London? Whether we are catering for a large number of people for a private function, or an intimate party of friends and family who are looking for food with a unique twist, we promise delicious food with bold flavours.
Working in South West London and throughout the capital, Surrey and Sussex, we cook all our food over fire and use the experience of cooking with flames and smoke to create dramatic and delicious flavours and food that your guests will remember for many years to come. We pride ourselves on our close attention to detail and unique touches and can adapt our menus to suit your needs and preferences.
Cooking over an open fire is one of the oldest methods of cooking and it can really enhance the ingredients and allow people to connect with their food and will bring people together. We have the equipment, knowhow and over 50 years' collective experience in the catering trade. Our cuisine is seasonal, colourful and packed with flavour. We know all the correct methods to produce succulent roasted meats, fish and vegetables, alongside salads, sides and homemade sauces. Whether you are looking for something traditional or a bit different, we will create the perfect menu for you.
We can cater for:
Gourmet BBQ for weddings of sizes and themes
Private parties, such as birthdays, anniversaries, engagements, christenings and other celebrations
Dinner parties
Corporate events, such as launches, Christmas parties, conferences, galas and dinners
We are totally committed to making your special occasion a complete success. We will listen to your needs and make it all happen on the day. We are also able to cater for a wide range of dietary requirements and individual needs, so no one is left out of your BBQ experience! Ingredients are locally sourced for freshness and taste from suppliers we trust.
Why not get in touch to chat about your event and requirements? We can be reached on 07825 533 440 or email info@withfire.co.uk.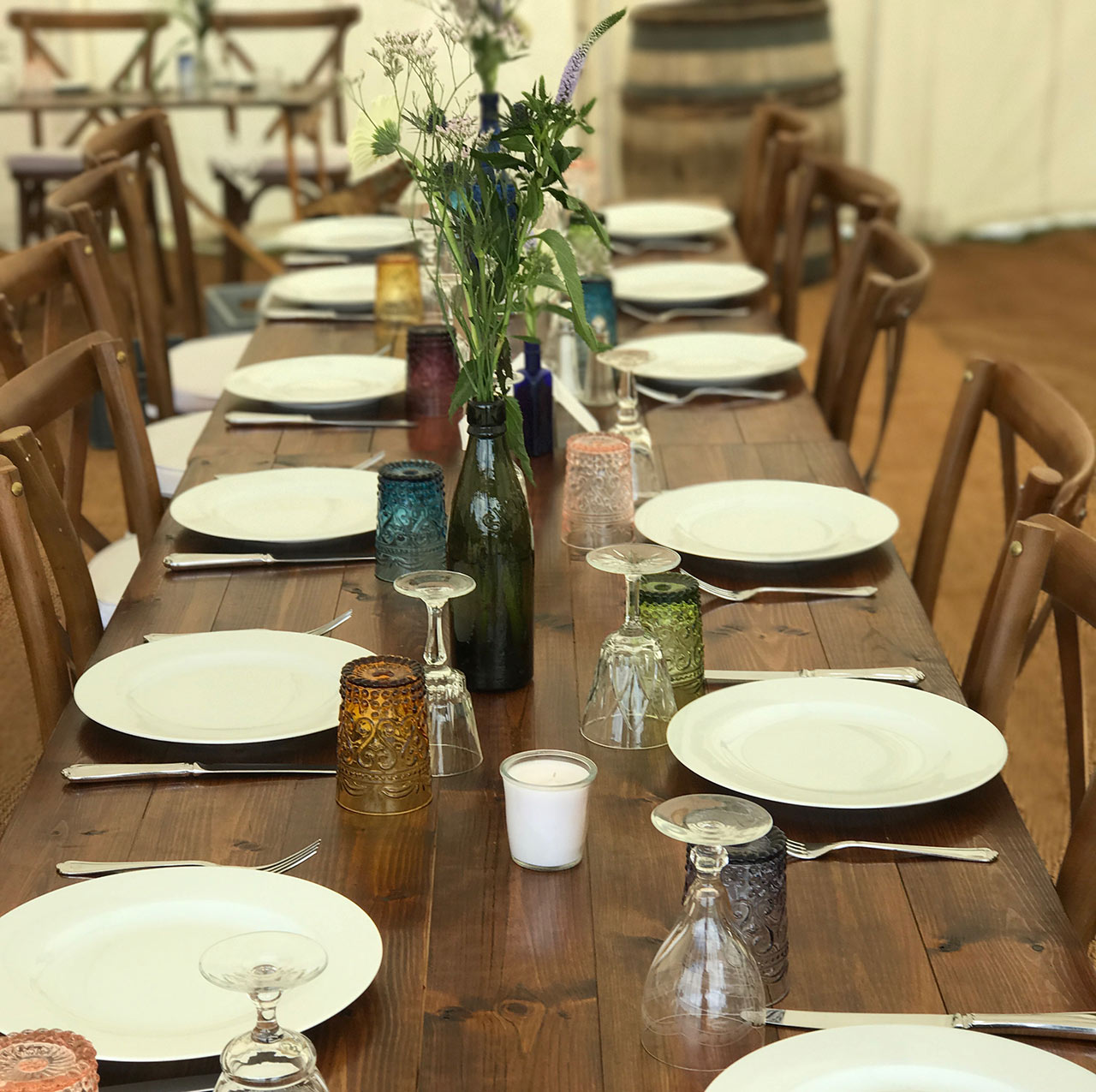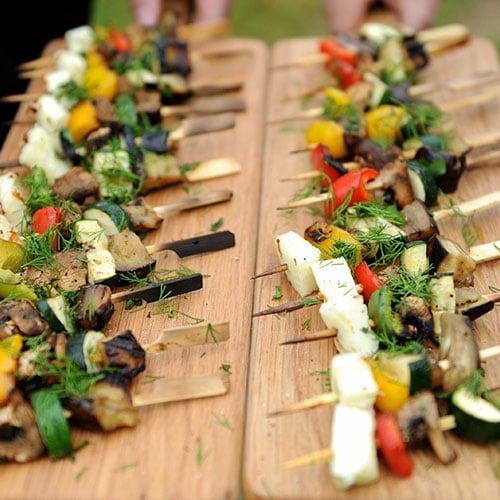 BBQ wedding catering in Wimbledon, Clapham and Vauxhall
Do you want something a bit different for your wedding? Wedding food doesn't always have the best reputation and I'm sure many of us have attended weddings where the food is lukewarm or there just isn't enough to go around! At With Fire, we enjoy working with couples to create a unique and exciting menu around fire, so the food at your wedding will be remembered.
Whether you want a melt-in-the-mouth Hog Roast, traditional Italian wood-fired pizzas, or slow-cooked Asado-style meat, we can cater for your important day within your budget. See our blog about amazing summer wedding menu ideas. From surf 'n' tuft canapes cooked over fire, through to sharing paellas and chillis with chorizo dished up in bowls for your guests to eat whilst standing and chatting, we will take care of all the little details of your food, so it stands out from the crowd.
We will work with you and our friendly and hard-working staff will ensure your guests get their meals in a timely and professional manner – with plenty to go around and enough for seconds and thirds!
Are you looking for event catering? Our BBQ caterers can help!
With a proven track record of wedding and event catering, With Fire promise to deliver fantastic food, exactly as you want it. Using only the best seasonal ingredients, we create bespoke menus tailored to your personal taste and budget preferences, we will ensure your event is a great success.
We also have extensive experience catering for many types of corporate events, from lunches and parties, to gala dinners and conferences. We can work closely with you and your business, from planning and preparation, through to the event itself to ensure our local BBQ catering enhances the event.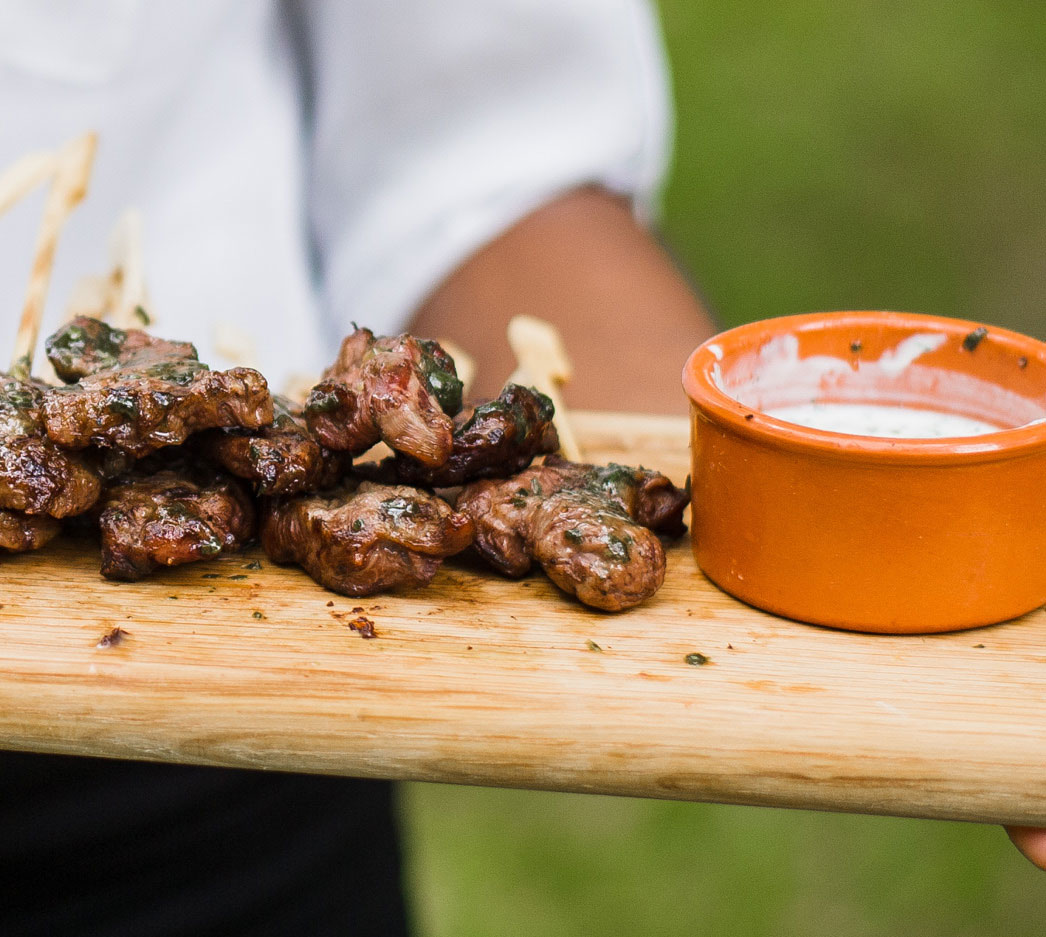 To discuss your event, contact our BBQ company in South London!
If you have any questions or would like some more information, please don't hesitate to get in contact – we'd love to hear from you! Call our team now on 07825 533 440, email info@withfire.co.uk or fill our an online contact form with some basic details of your event and contact details so we can give you a ring back.