Here at With Fire, we pride ourselves on cooking the best meats and other food over fire, smoke and charcoal to perfection. Working in Kingston and Guildford, we can provide imaginative and delicious BBQ catering throughout London and Surrey. We can create amazing flavours to suit the most discerning guests and our menus include everything from wood-fired Neapolitan-style pizzas, through to American slow and low barbecues.
We would be honoured to cook at your wedding, party, special event, corporate function or other event and we cook outside, all-year-round. From mouth-watering hog roasts, cooked for hours and slowly rotating on a spit, through to mouth-watering BBQ canapes and delectable bowl food, we can tailor our food around your event.
We have over half a century's experience between us and being a family-run and small business, we are immensely proud of our team and we believe the right menu is crucial to the success of your event. This is why we will spend a long time discussing it with you to ensure your unique requirements are met. We are committed to excellence in everything that we do; from our ingredients that are sourced locally and seasonally, where possible, and our outstanding customer service. We will work directly with you, or other party planners, to ensure your event is an outstanding success.
Our BBQs will brighten up your day and take you by surprise; dodgy chicken and sausages will no longer be on your BBQ menu! Our original recipes and perfected cooking techniques mean that you will enjoy an unforgettable experience. From BBQ wedding breakfasts, through to street food-style BBQ food for a corporate event, we are here to offer you the best barbecue catering.
We can accommodate groups of all sizes from 50 to thousands and will always cook on-site where possible. Your guests can watch their food being cooked, adding a theatrical air to your event, along with incredible aromas of the extra flavours, inspired by countries around the world.
For BBQ party catering or a BBQ wedding reception, call us now on 07825 533 440 or email info@withfire.co.uk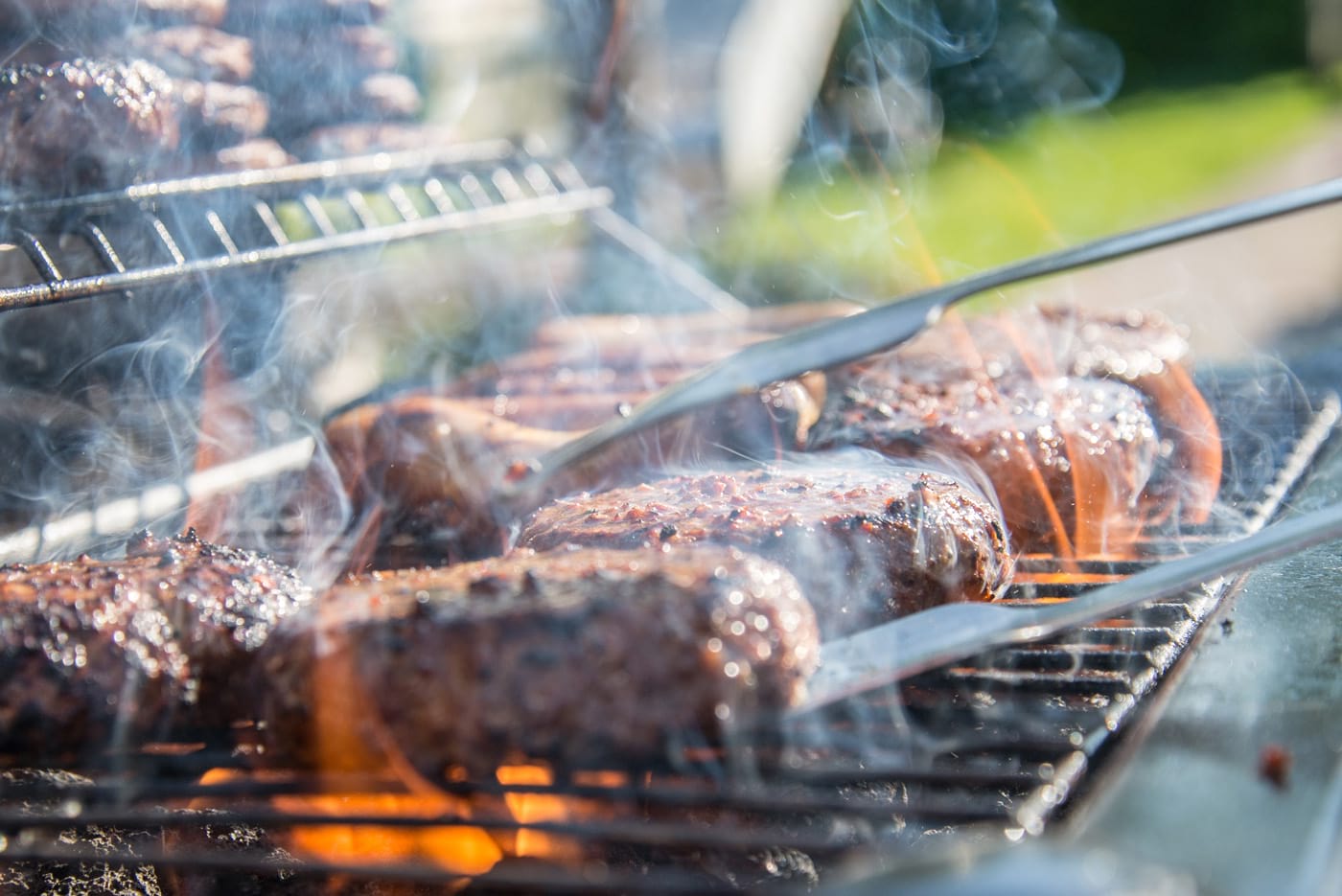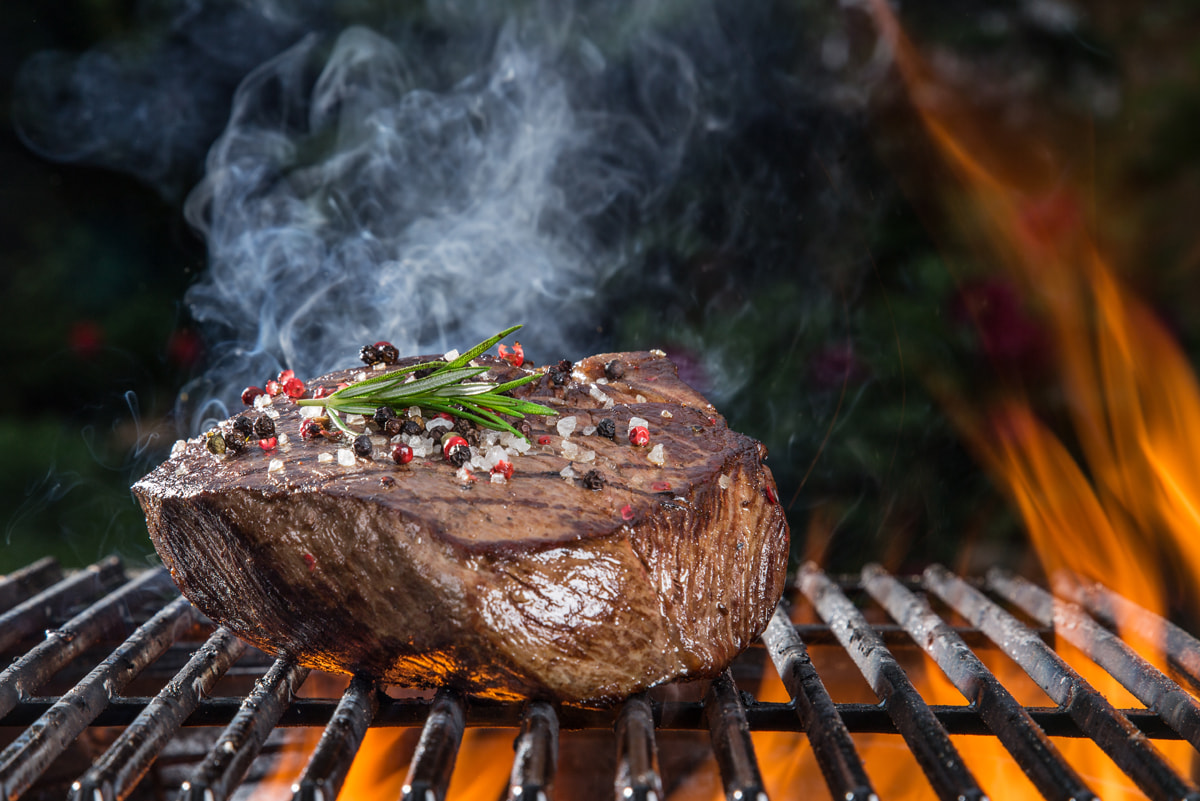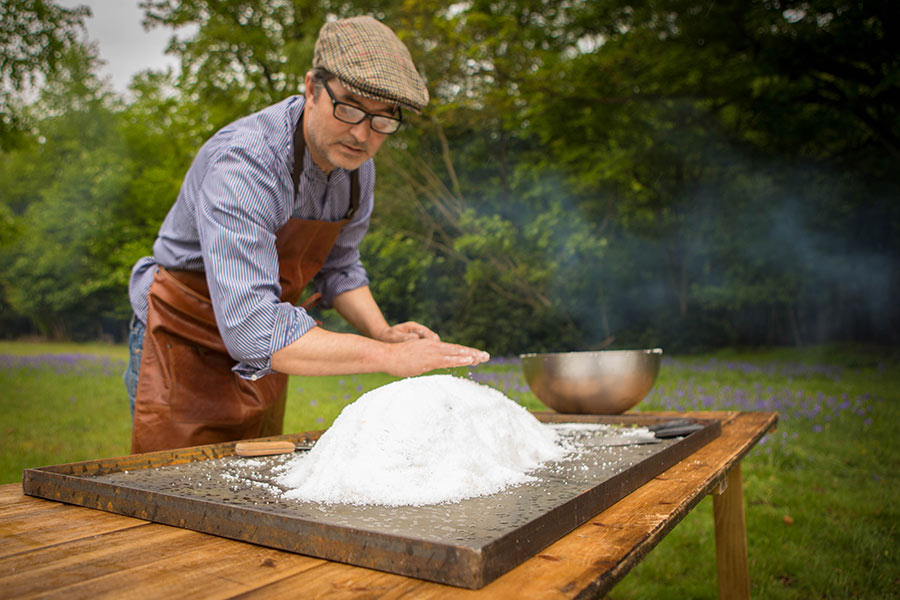 BBQ wedding and wedding BBQs near Guildford
Planning your wedding food is a fun and important part of your big day. We know that your wedding breakfast is one of the most memorable meals you will eat, and you want to have wonderful memories filled with laughter, fun – and incredible food that your guests will talk about for many weeks after the event.
We can devise a wedding menu with your event, the location and requests in mind. There is an endless choice and our food incorporates ingredients from all over the world, with different meats, vegetarian/vegan options and side dishes, as well as canapes and desserts.
Our staff will bring everything we need with us, cook it to perfection, serve it with a smile and will clear up. Read our blog about non-traditional wedding food.
Menu samples include options like:
Canapes: Hot Oak Smoked Scottish Salmon, Ash Roasted Beetroot & Dill Crostini with Crème Fraiche; 12-hour Blythburgh Free Range Pulled Pork, Celeriac Remoulade Picked Ren Onions served on a mini brioche bun and Hand-Dived Grilled Scallops with Roasted Pumpkin Puree & Chorizo.
Mains: Parma Ham, fire-roasted figs, Welsh Goat's Cheese, Wild Rocket and toasted walnuts; Pearl Barley, feta and parsley tabbouleh; Saltmarsh Lamb cooked for 8 hours Al Asador cooked with Chimcurri;
Desserts: Eton Mess.
Our Kingston party BBQ catering can be customised to your event
We want to give you the best BBQ you have ever tasted. Our BBQs are ideal for a host of events, including corporate and private parties.
For corporate events, our street-style food and buffets are popular, but we also cater for sit-down meals. Whether it is a launch event, away-day or annual party, we are perfectly placed to assist. We have catered at events for Barclays, Historic Royal Palaces and Kurt Geiger and are committed to excellence. Whatever your theme, we will provide you with inspired menu choices. Once your day is here, our staff are impeccably polite and attentive.
We provide BBQ party catering throughout the South East, including in Epsom and throughout Surrey.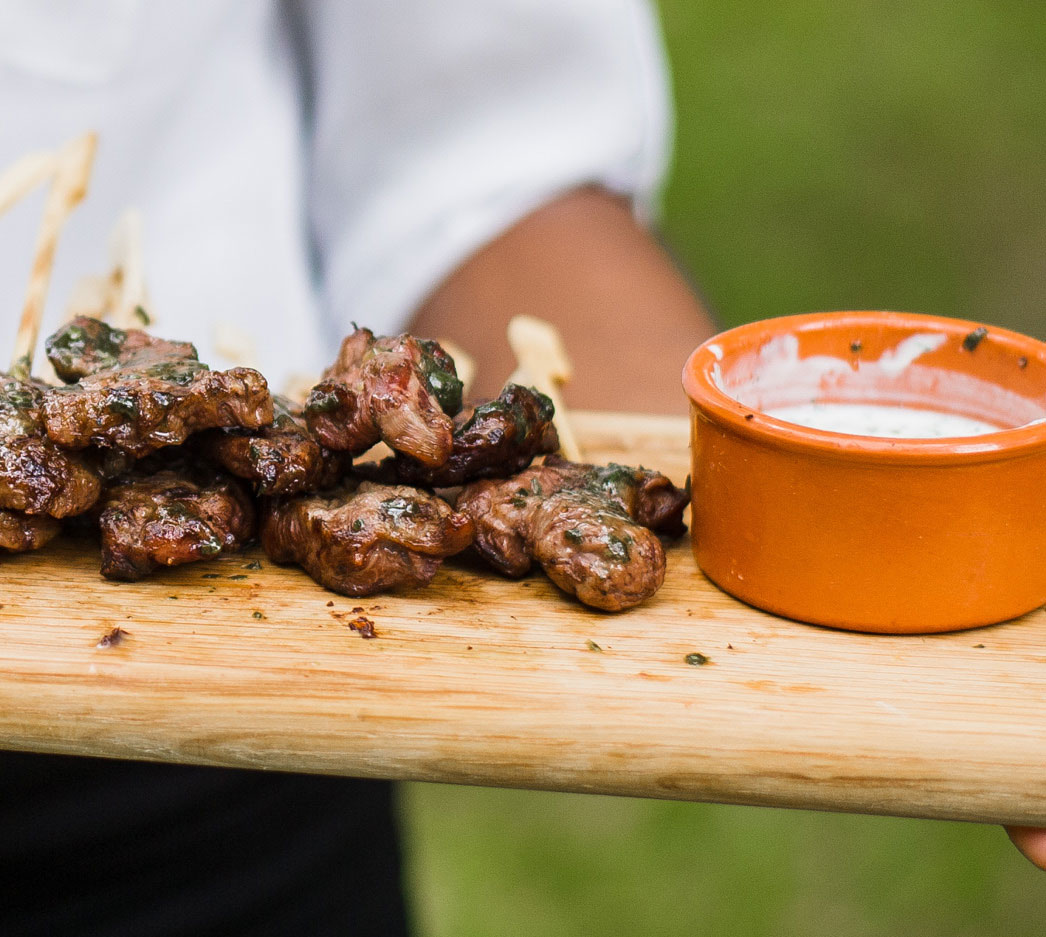 Serving our delicious food at venues near:-
Surbiton
Godalming
Leatherhead
Weybridge
Talk to our Guildford BBQ caterers for gourmet BBQ catering
If you would like to speak to us about your event, please call now on 07825 533 440 or email info@withfire.co.uk