BBQ catering in and around Buckinghamshire
When you look back on your special day in many years to come, do you want to remember incredible food at your wedding breakfast? A wedding is probably the biggest and most important event you will ever have to organise and we understand how important it is to pull out all the stops when it comes to the food. We specialise in the art and theatrics of cooking using fire and smoke. We cook and serve authentic, locally-sourced and seasonal dishes all cooked over real fire. Whether it's whole salmons seasoned and cooked to perfection in our fire oven, or melt-on-your mouth meat roasted slowly over smouldering wood, we have a proven track record of delivering unforgettable experiences. Our team will bring your succulent dishes cooked by a team of talented chefs straight from fires.
View Menu
With Fire is a professional gourmet BBQ catering company, specialising in cooking mouth-watering and succulent BBQ food for special events, including weddings, parties,  and corporate functions throughout Buckinghamshire and other parts of the South East. With a keen eye for detail and a focus on excellence, our food is designed to wow our clients.
We use the freshest ingredients and free-range meats, locally sourced where possible and will tailor-make a menu designed for your event. Whether you are looking for a delicious wedding banquet, BBQ bowl food for a party or wood-fired pizzas for a corporate launch event, we can help.
Our food is seasoned to perfection and our BBQs are designed to provide a visual sensation. From American slow and low BBQs or gourmet burger bars, through to Asian, Thai or Mexican BBQs, our BBQ catering is always fun and contemporary.
We can cater from groups of 50 to over 3000 and as well as serving hundreds of private clients at weddings and parties, we have worked with many large corporate clients. We have over five decade's experience in catering between our team and we aim to make your event as fun and stress-free as possible.
Our menu options include:
BBQs: BBQs have always been a great way to serve food and we are passionate about cooking food over fire. We mix up flavours and food traditions to provide top notch BBQ food for every occasion. Whether you are looking for a hog roast, rotisserie chickens, roast lamb, burgers or any other type of BBQ catering, our food is freshly prepared and always delicious.
Wood-fired pizzas: Are you looking for Street Food-style catering? Our Neapolitan-style wood fired pizzas are handmade and freshly baked before your guests' eyes. With a superb crisp texture and a unique and light flavour, we only use the finest and most authentic ingredients.
Canapes and bowl food: If you are not looking for a sit-down menu, canapes or bowl food make a great choice. Like everything we serve, our canapes and bowl food are all freshly cooked over a live fire and we can design the right options to suit your requests and event. Read our blog about corporate event food to impress.
We would love to talk through menus with you to create your perfect event. Please contact us now on 07825 533 440 or email info@withfire.co.uk.We also provide BBQ catering in Berkshire.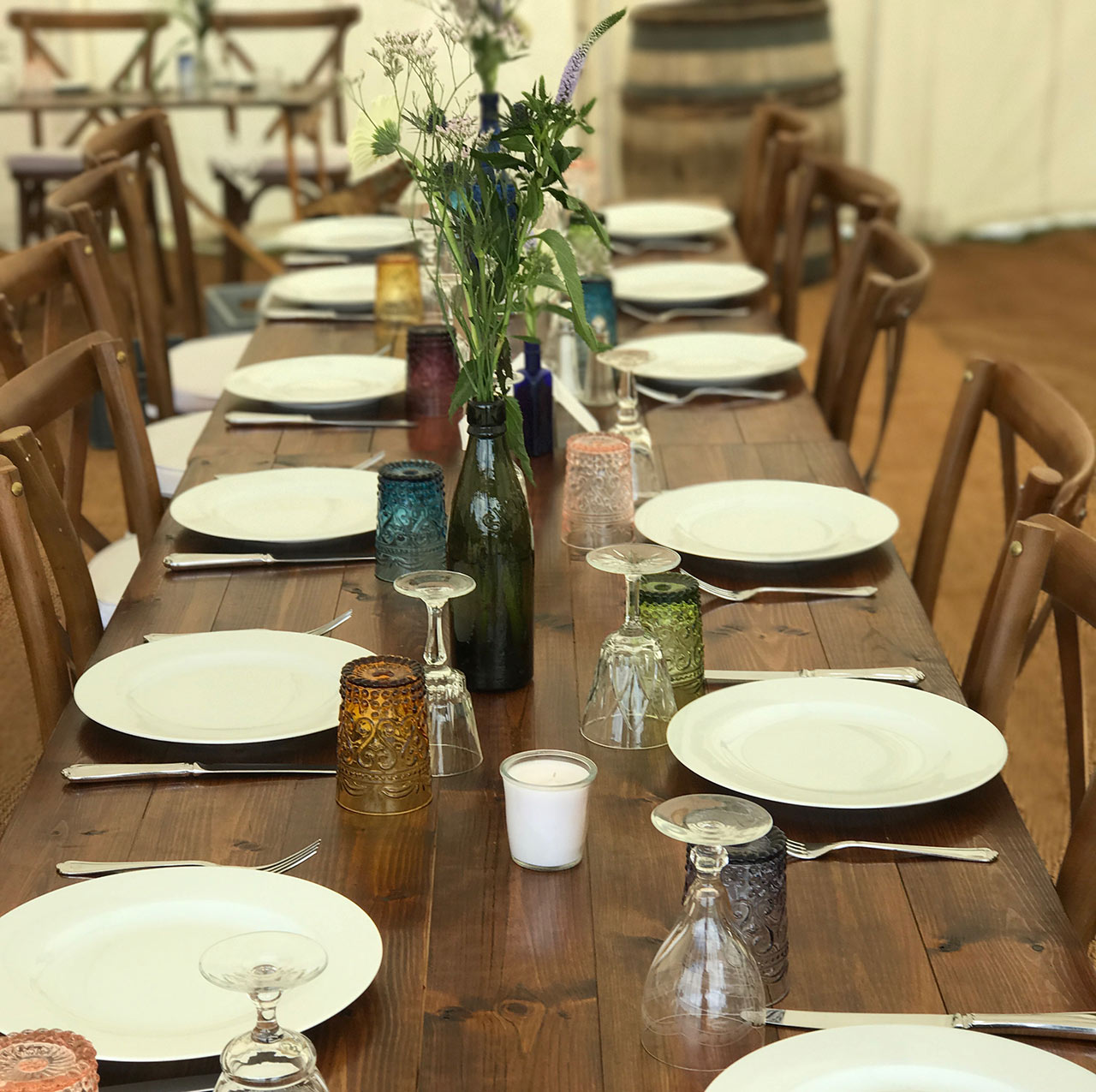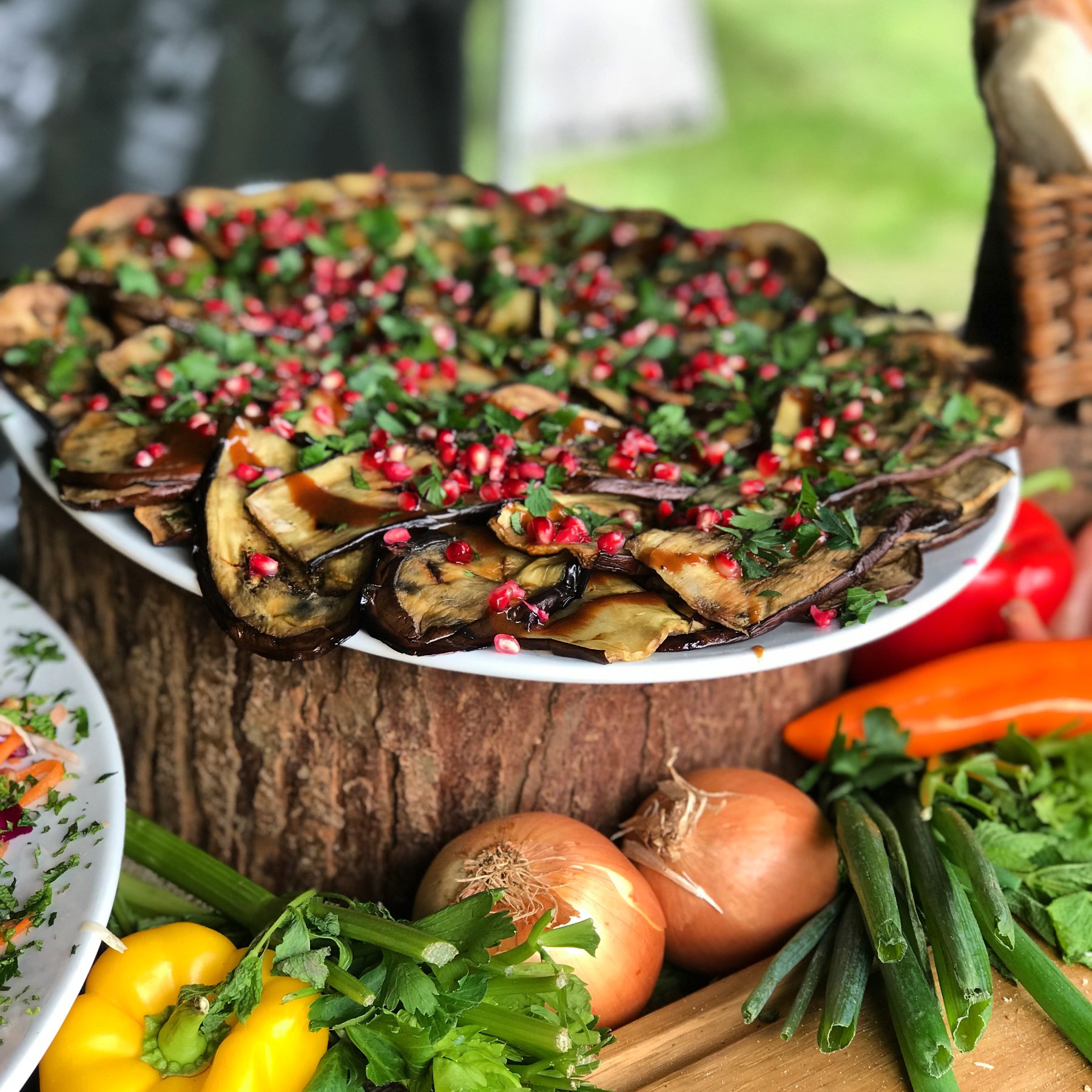 Are you hosting a BBQ wedding reception near Buckinghamshire? Let our BBQ caterers help!
We know that when it comes to choosing a caterer for your wedding, there will be a huge amount of options. Every couple is looking for exquisite food and impeccable service, making their wedding memorable and unique.
We can offer you tailored wedding BBQs for one of the most important days of your life. We have a reputation for excellence and have catered at countless unforgettable receptions.
Our wedding BBQs are use the freshest seasonal produce, fine ingredients and free-range and locally-sourced meat to delight and impress your guests. Listening and understanding your needs, before turning your ideas into something spectacular, is our speciality.
Whether you are thinking about a show-stopping hog roast, big-pan paellas, wood-fired pizzas or delectable chickens, legs of lamb or vegan and vegetarian options, we can cater to everyone.
Buckinghamshire-based barbeque party catering
We understand that the best events are fun, innovative and memorable, so let us help you with the food for your event. We are here to work with you to create the perfect menu. The wood-fried aromas and sight of our chefs skilfully cooking over fire will only add to the ambience of your party.
We can create sumptuous BBQs incorporating the most delicious flavours from around the world and along with first class service, this will provide you with an unforgettable experience. From festival-inspired wood-fired pizzas, through to BBQs, canapes and other dishes, we want to create an awesome highlight to your party or special event.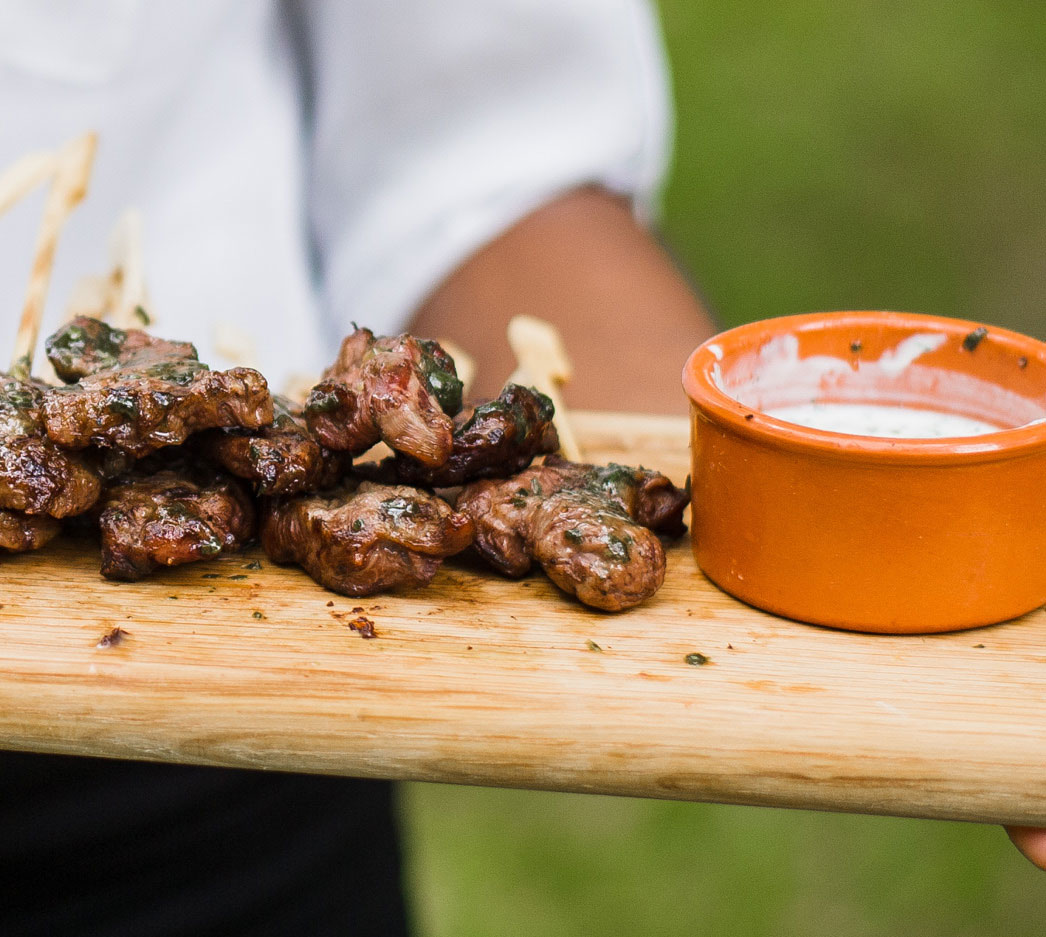 For a free quote from our BBQ caterers near Buckinghamshire, please call us now
For further information about how our BBQ caterers can assist you with your event or to talk through your BBQ catering ideas, get in touch today. We can be reached on 07825 533 440, via email at info@withfire.co.uk or if you fill in an online contact form, we will get back to you.