Delicious gourmet BBQ catering around Woking and Leatherhead, Surrey
Are you planning your dream wedding, party or corporate event but feeling uninspired by bland buffets and run-of-the-mill catering companies? Are you looking for something more sumptuous and memorable?
The BBQ catering team at With Fire feel passionately about bringing the BBQ experience to life and reviving the gastronomy and craftsmanship of gourmet BBQ catering. We provide BBQ party catering for large corporate events, wedding receptions and wedding BBQs in Woking, Godalming, Leatherhead and throughout the nearby areas of Surrey, including in Oxshott.
View Menu
True to our name, we specialise in cooking with fire over wood and charcoal, creating mouth-watering aromas to delight and entertain your guests. Our traditional cooking techniques such as a whole lamb cooked Asado-style, or salt-encased salmon baked in a fire oven, not only taste and smell delicious but provide an unusual and exciting backdrop to your event.
With over 50 years of experience under our belt, you can rely on our team to provide the utmost in culinary events expertise. Our BBQ catering company only uses the freshest ingredients in our dishes, prioritizing seasonal produce and sourcing local suppliers whenever possible. There's nothing quite like the smell of freshly risen dough baking in a traditional wood fire pizza oven, nor the taste of freshly grilled canapés, taken off the BBQ just moments before. Forget the cold chicken drumsticks and burnt sausages: inject some life back into your BBQ catered event!
For the ultimate in BBQ catering, get in touch on 07825 533 440.
We provide gourmet BBQs in Godalming & East Horsley
Thanks to our years of experience, With Fire can provide catering for any event: ranging from intimate family gatherings to traditional BBQ wedding breakfasts and large corporate functions with informal grazing stations, we can tailor everything to suit your specific requirements. Whether the guestlist includes 30 people or 3000, our BBQ catering company has the versatility to accommodate any size event.
Furthermore, we openly encourage as much (or as little) participation in the creative planning process as you wish. If you're stumped for ideas, we have a whole catalogue of tried and tested menus to work with.
Spring, summer, autumn and winter, With Fire operates all-year-round delivering gourmet BBQ catering throughout the seasons. We attribute the secret to our success in the mouth-watering menus we produce, the amazing customer service we provide and the memorable experiences we create.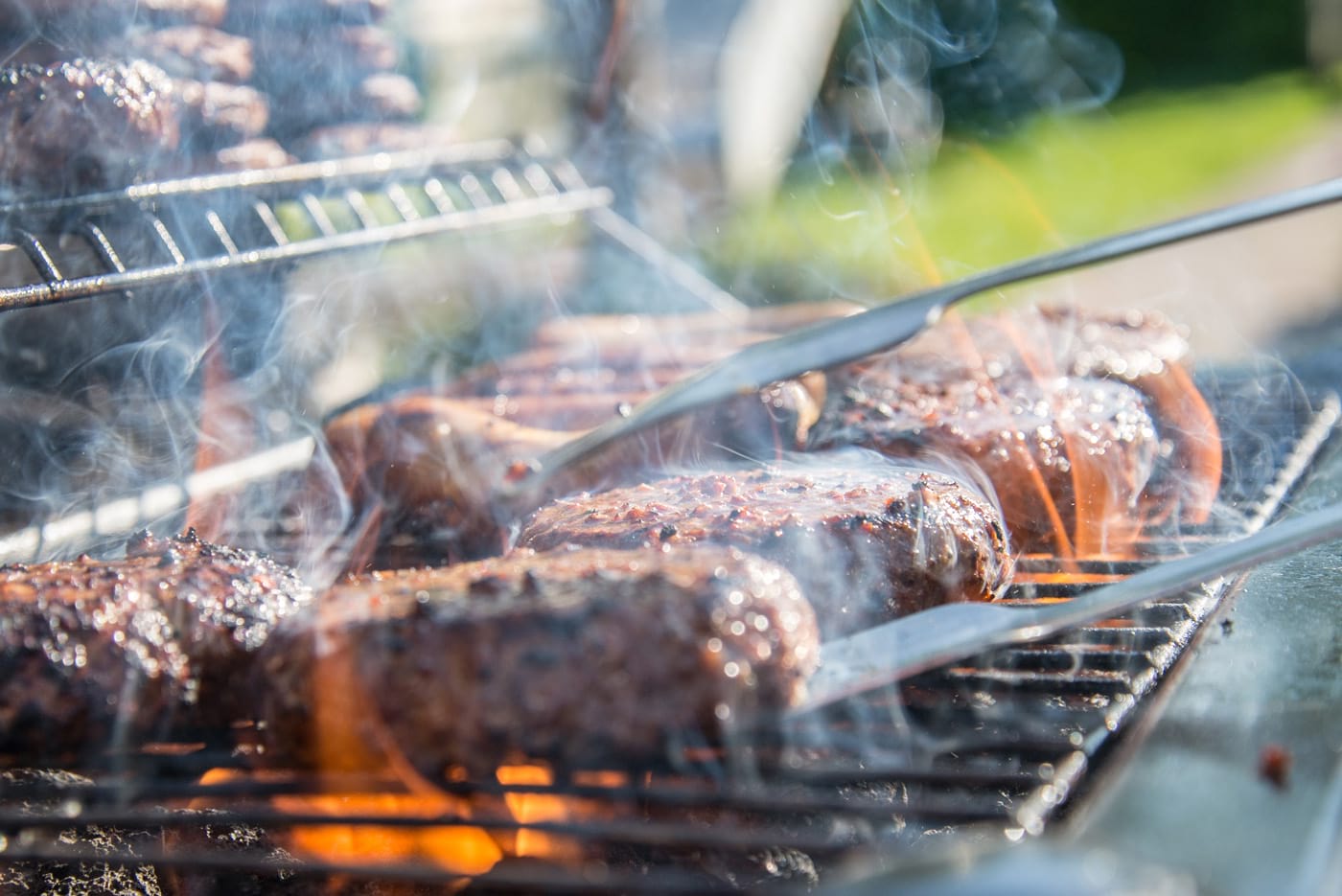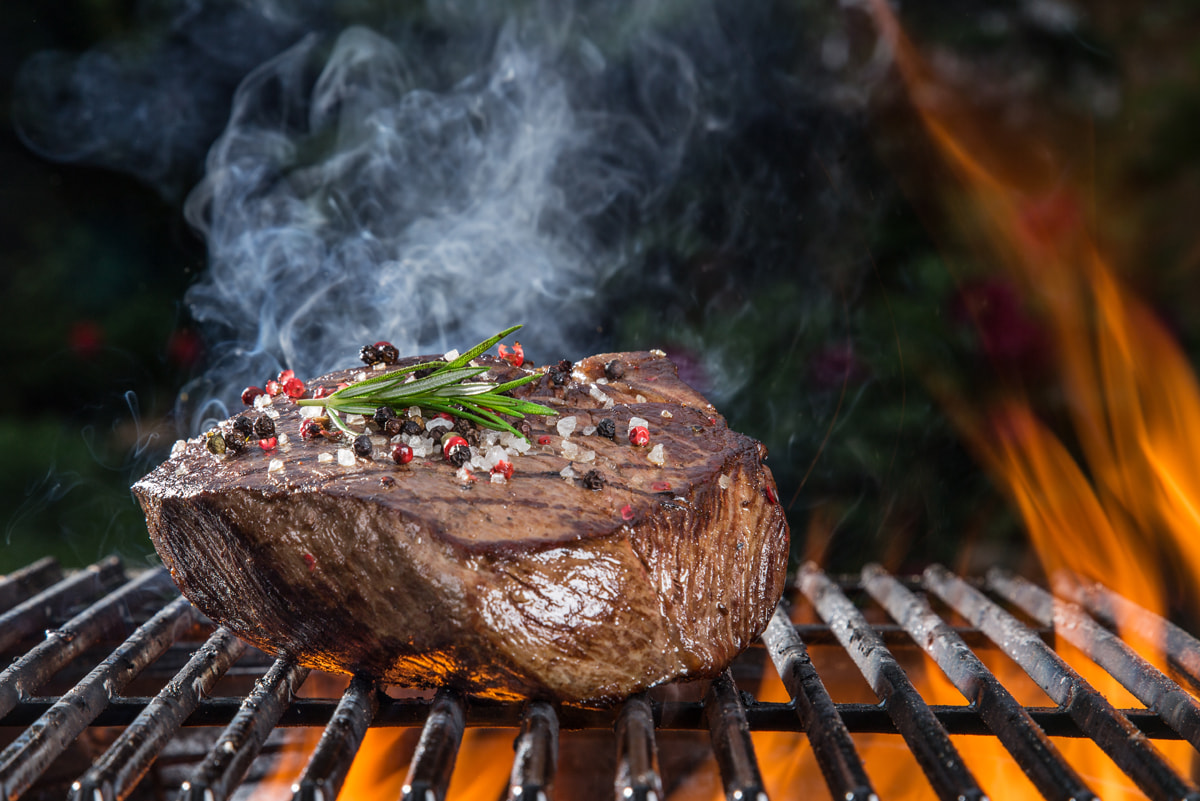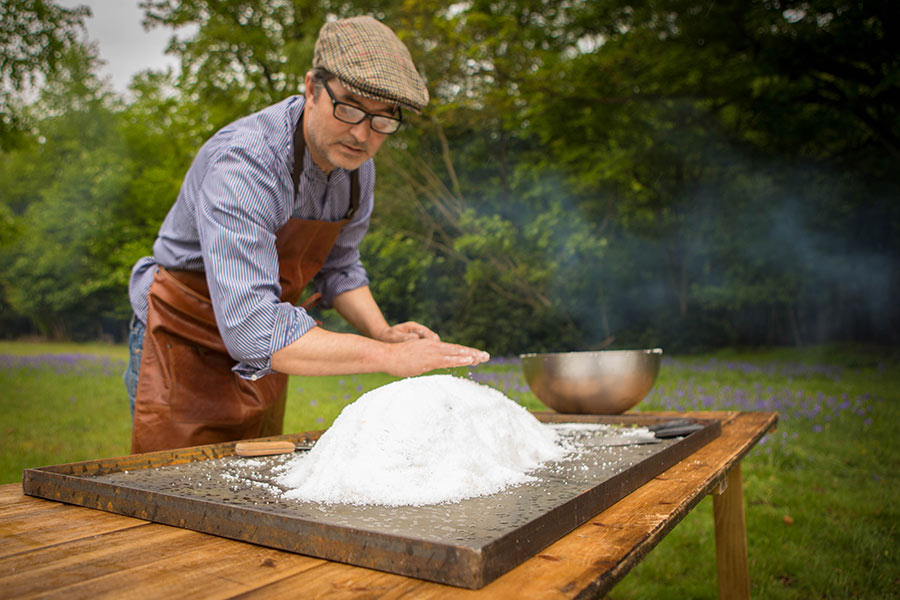 Looking to hire Woking BBQ caterers for a private party or event?
Choosing from our exciting and varied selection of menus could really set the tone for your private party or corporate event. Whether you're looking for something quite formal or livelier, With Fire can provide a broad range of options. The BBQ buffet and street food style grazing stations are a particularly popular choice for energetic corporate functions. Though we'll tailor the menu to your event, here's one of our street food sample menus to kick-start your imagination:
Burger Bar 
Selection of Hand Pressed Beef Chuck Burgers & Chargrilled Chicken Thigh Burgers with Tarragon Aioli served in Seeded Toasted Brioche
Wood Fire Pizza Stall
Selection of Hand Stretched Wood Fire Pizzas cooked & served in our portal ovens.
Hog Roast Station
Free Range British Whole Hog, served with apple sauce, stuffing in a Fresh Soft Roll
Mexican Taco Bar 
Pork Carnita Tacos with Crema, Lime & Pickled Red Onion
Aged Lamb Tacos with Green Sauce
Wedding BBQ and barbeque wedding receptions local to Woking
With Fire has a wealth of experience catering for weddings and wedding receptions, so you can rest assured the catering for your special day will be in safe hands. Our professional team of chefs and service staff take care of everything, from setting up in the morning to clearing away the last plate of half-eaten cake, so you don't have to worry about a thing: all the frills and no fuss.
We also understand how important and enjoyable the planning process can be for any bride or groom to be; designing the menu for your wedding can be half the fun! Our team will be with you every step of the way, discussing menu ideas and creating sample dishes in preparation for the big day. Read our blog on choosing menus ideal for your wedding venue.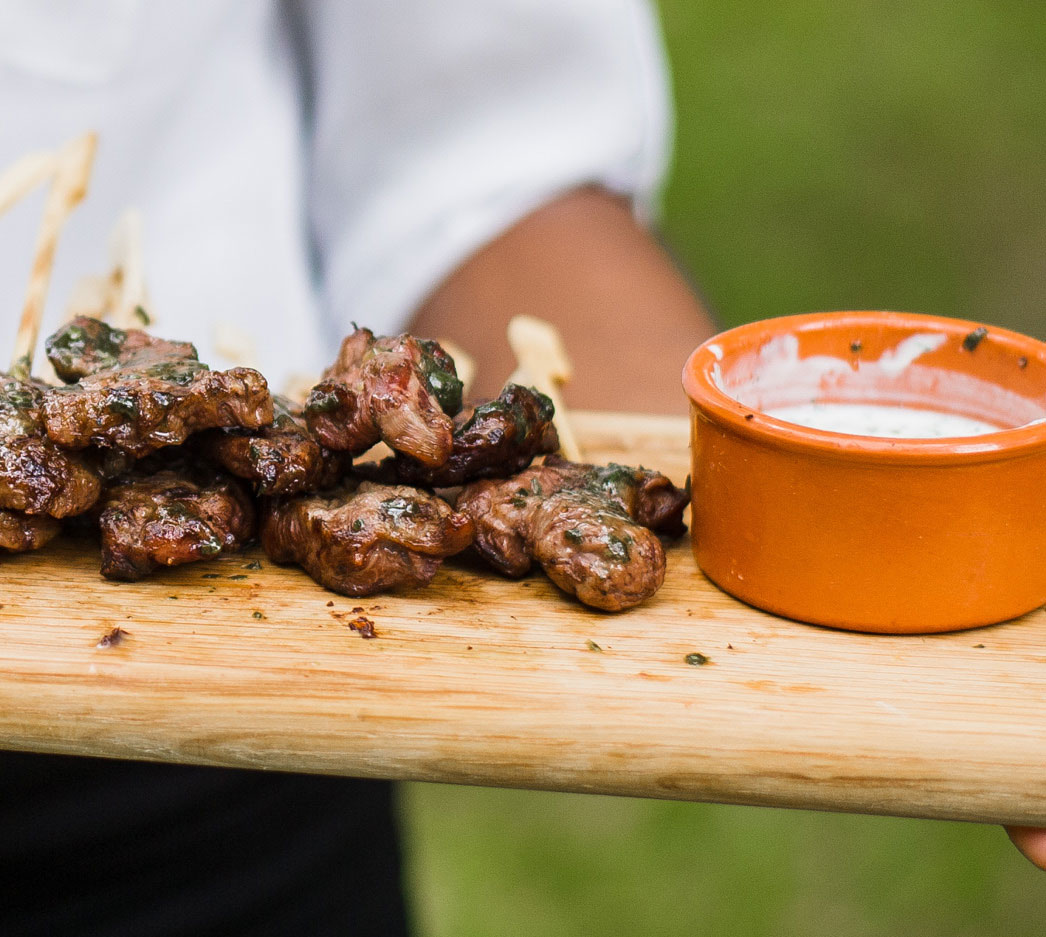 Serving our delicious food at venues near:-
Pyrford
Addlestone
Sheerwater
East Horsley
Ashtead
Leatherhead
Woking Professional BBQ Caterers
For BBQ party catering quotes in Woking
If you have any questions about your event, don't hesitate to get in touch. Phone or email our dedicated team today on 07825 533 440 or info@withfire.co.uk.