Authentic BBQ and BBQ party catering in Croydon, South London
With Fire is an innovative and bespoke BBQ catering covering the whole of London, including Croydon  and Crystal Palace. Are you tired of cold sausage rolls, charred chicken or burnt burgers? We deliver BBQ catering with a difference and have fed thousands of people in the capital at fantastic events.
There are many unique BBQ flavours from around the world – and we are specialists in all of them! From Argentine Asados and American slow 'n' lows to South African Braais and Italian wood-fired pizzas, we deliver mouth-watering, authentic and wholesome food cooked using fire and smoke. This can become a central part of your event, as guests watch the theatre of cooking over fire.
View Menu
Passionate about great barbeque catering
We are passionate about our gourmand BBQ catering, turning your wedding, corporate event or private party into a culinary event. Our business goes from strength to strength and we are able to cook for any number of people, from smaller numbers at intimate vents, through to thousands are massive parties.
Once you decide to work with us, our team of dedicated BBQ chefs will work with you to define your menu. We can show you the types of things we have done before, or you can decide to do something completely new. We can cater for any special catering requirements, such as kosher, halal, vegan or gluten-free – you name it and we can do it.
We take care of everything that is needed to book and serve the food at your event, so you can have complete peace of mind that everything is taken care of, and you can sit back and enjoy yourself.
Unique BBQ catering with close attention to detail
Our team has over 50 years of experience between us
Flexible and creative BBQ catering to ensure your event is a great success
Wedding BBQs and BBQs for private parties and corporate events
All our meat, fish, and other ingredients are seasonal, authentic, locally-sourced
BBQs are tailormade to your specification
Our BBQ chefs can work with you to create a menu to suit your budget
If you would like to get in touch about your event, please email info@withfire.co.uk or call 07825 533 440.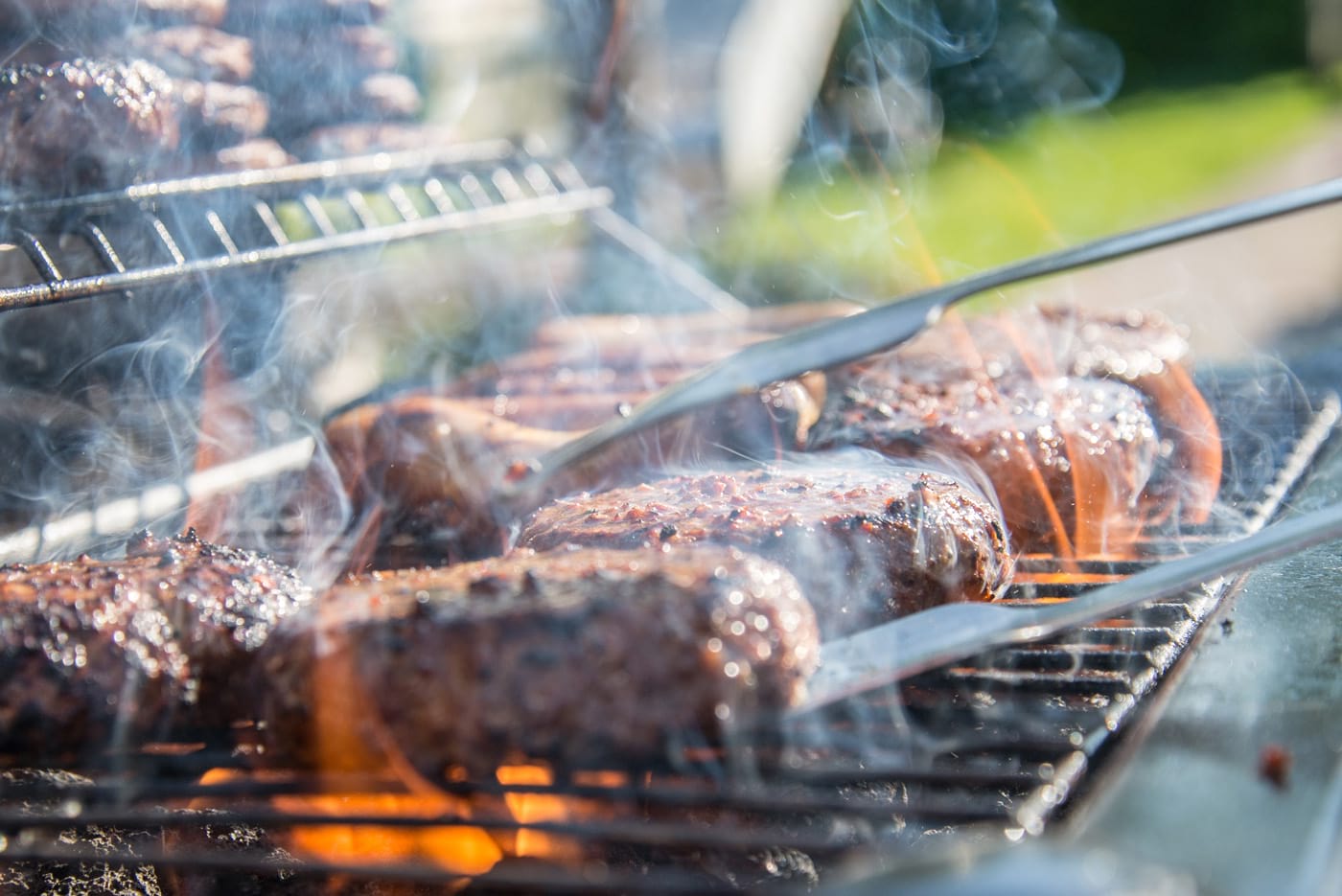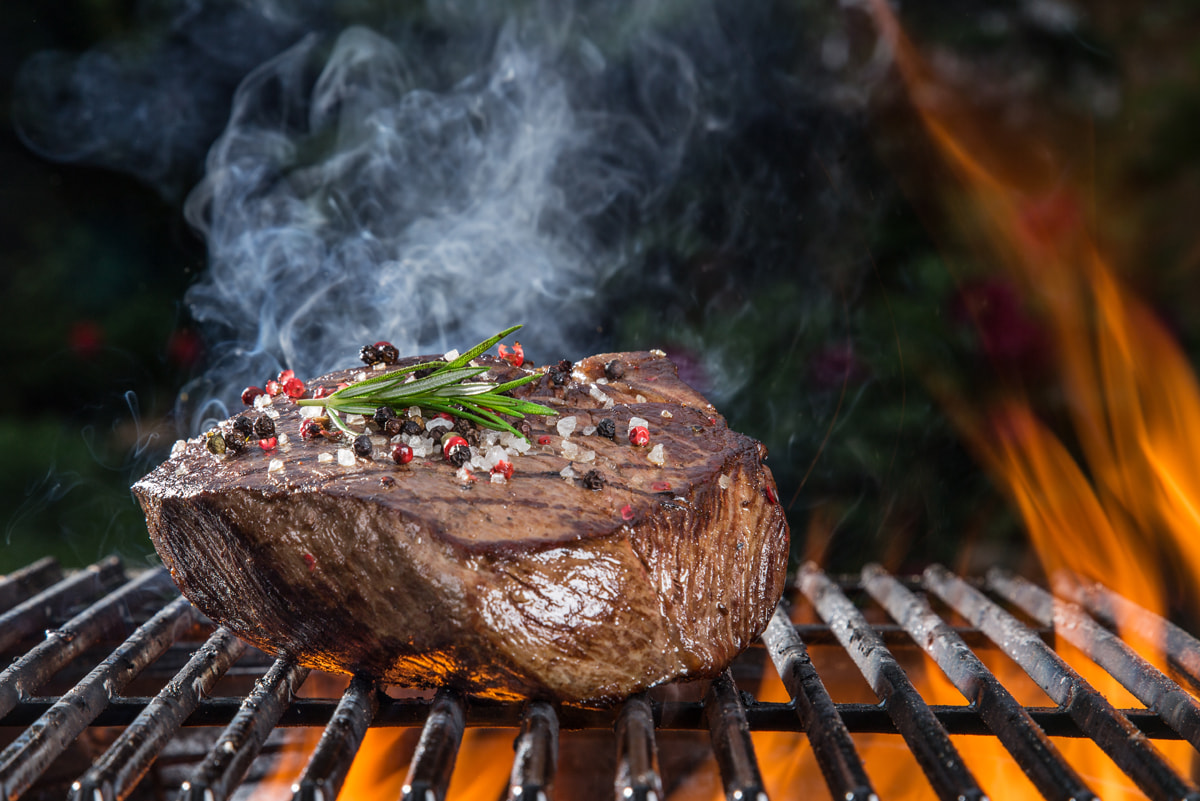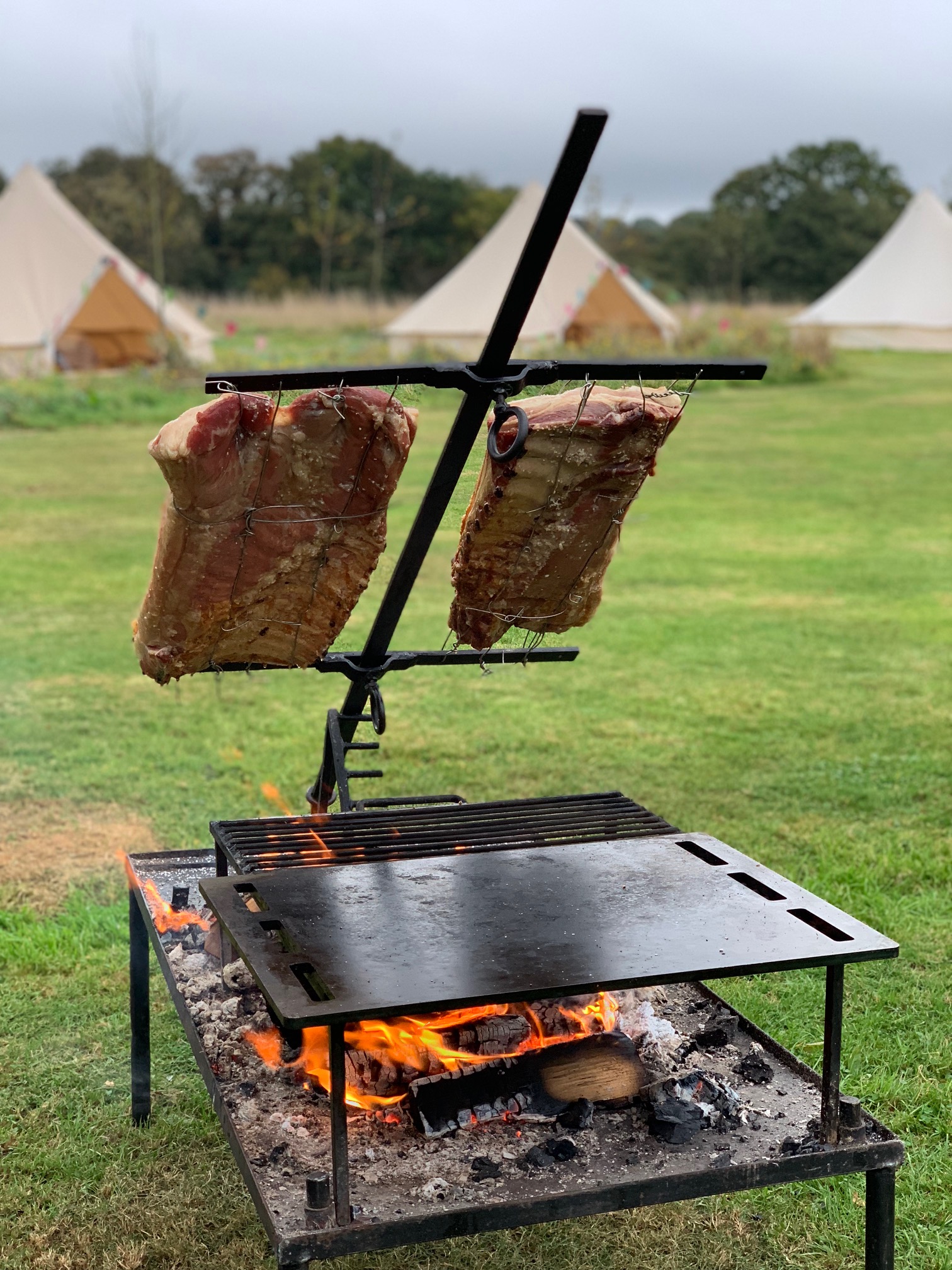 Sample BBQ menu ideas
BBQ Buffet: Hand-pressed Chuck Beef Burgers in a Toasted Brioche Bun with Cheese; Free Range Middle Eastern Grilled Chermoula Chicken; Frankie's Pork Sausages; Grilled Onions in Brioche Finger Roll
Bowl food: Sesame Crusted Tuna with Wasabi & Avocado Cream; Za'atar & Honey Glazed Chicken Kebabs and Pearl Barley Salad; Charred Lettuce Caesar Salad; Pulled Pork Sliders in a Toasted Brioche
Sides: Zesty Slaw with Capers, Gherkins, Mint & Parsley; Rocket, Parmesan & Pine Nut Salad; Apple & Watercress Salad, with Quinoa, Cranberries, Walnut & Feta
Street food sample ideas
Hog Roast Station: Free Range British Whole Hog, served with apple sauce, stuffing in a Fresh Soft Roll
Mexican Taco Bar: Pork Carnita Tacos with Crema, Lime & Pickled Red Onion
Aged Lamb Tacos with Green Sauce
Burger Bar: Selection of Hand Pressed Beef Chuck Burgers & Chargrilled Chicken Thigh Burgers with Tarragon Aioli served in Seeded Toasted Brioche
Wood Fire Pizza Stall: Selection of Hand Stretched Wood Fire Pizzas cooked & served in our portal ovens.
Check out our gallery for inspiration.
BBQ wedding receptions near Crystal Palace
At With fire, we fully understand that planning a wedding can be a stressful job. Let us make it easy! We believe the food on your big day should be as much of a talking point as the dress or ceremony. We serve delicious and hearty wedding BBQs and are completely flexible in our approach, so whether you would like BBQ canapes or bowl food for evening guests, a relaxed meal with sharing platters, or a sit-down five-course meal, we take great pride in creating bespoke BBQ packages tailored to your needs. We will ensure you're your food suits your style, the location, and theme of the day.
We cater for weddings all year round, so whether you pick a street food style BBQ feast for a summer event, or a hog roast or lamb roast with all the festive trimmings for a winter wedding, we can help. We have also catered at small, intimate weddings and large celebrations.
BBQ catering after your rehearsal dinner
Wedding breakfasts
Post-wedding parties
Street food experience
BBQ canapes
BBQ bowl food
Wood fired pizzas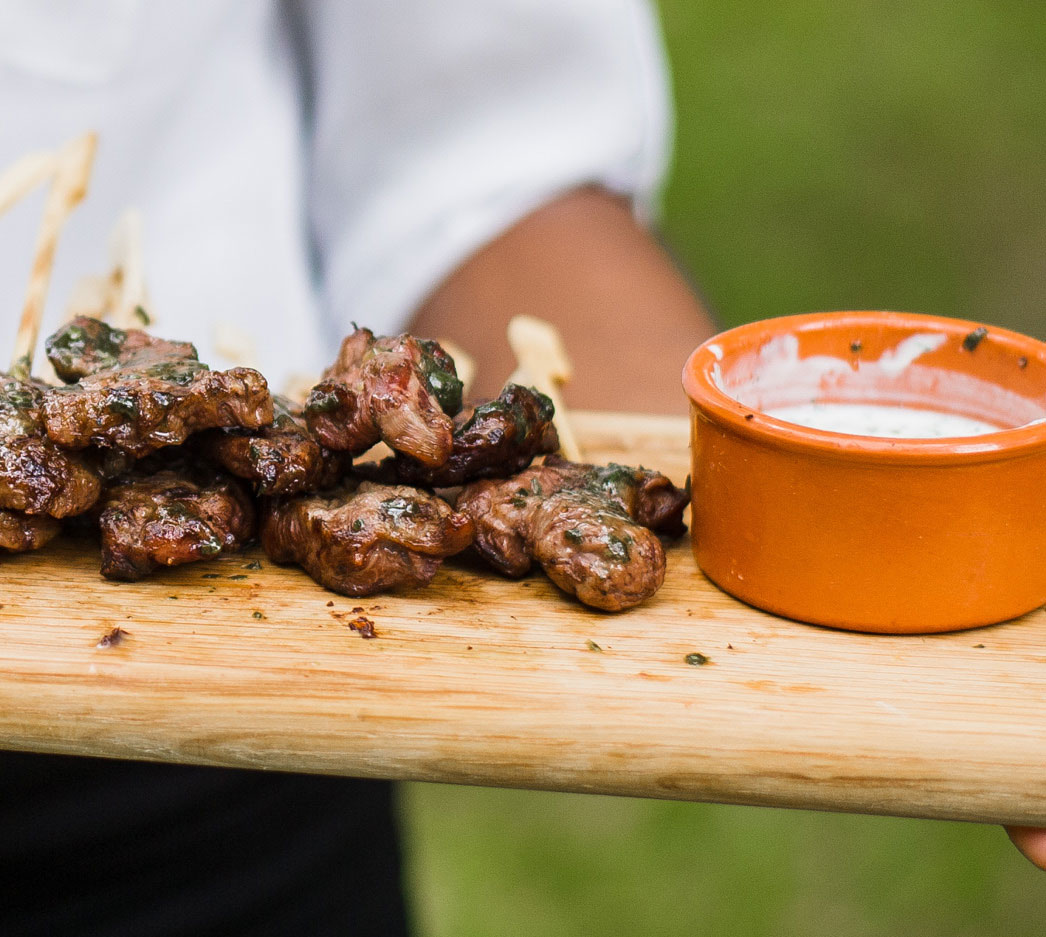 Serving our delicious food at venues near:-
Addisombe
Waddon
Coulsdon
Selsdon
Sanderstead
Professional Caterers in Croydon
Crystal Palace BBQ caterers for corporate parties
If you are planning a corporate event or party, we understand that you will want to make an impact with the food that your guests are served at your Crystal Palace event. From causal themed grazing stations and burger bars to hog roasts or rotisserie chickens, our menus are delicious and diverse.
We prepare and plan events with passion and skill, offering top quality events. We can cater at all types of events and parties including launch parties, summer BBQ parties, family fun days, gala dinners, team-building events, Christmas parties, conferences, gala dinners, and more. Read our blog on group feast ideas for office Christmas parties.
BBQ party catering in Croydon
If you are looking for a delicious BBQ feast for your special party, With Fire are the team to call. There is something about barbecues that brings a smile to everyone's face and when you choose With Fire, you can expect a gourmand barbecue that is truly special. The taste, smells and sight of cooking over fire will delight guests; whether it is a family gathering or a corporate party. Our BBQ caterers have hundreds of tried and tested recipes at their fingertips, so we are sure we will be able to conjure up your dream dishes. However bespoke your event may be; we will have a special BBQ menu to match.
Get a quote for BBQ catering in Croydon and Crystal Palace from our local party caterers
Would you like superb BBQ catering at your party? If you have a booking enquiry or would like to discuss your event, please call 07825 533 440 or email us at info@withfire.co.uk